Coach Kwesi Appiah Will Be Paid Soon – Personal Aid To Sports Minister Reiterates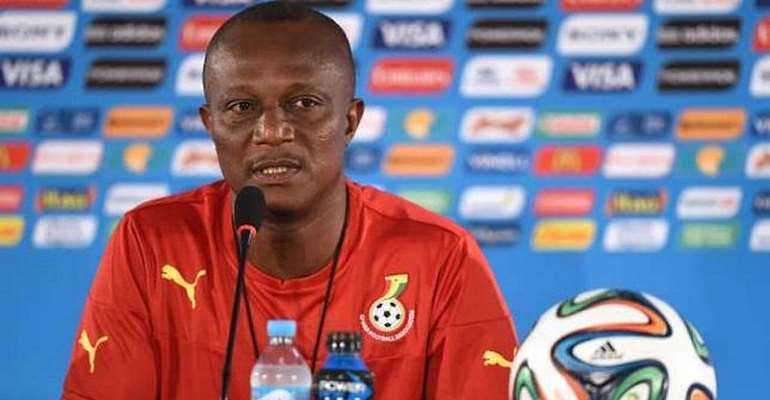 Kofi Asare Brako, the personal aid to the Sports Minister has reiterated that former Black Stars head coach James Kwesi Appiah will soon be paid all the money he is owed.
The experienced tactician was appointed as the head coach for the senior national team in 2017 for a second time and served for more than 2 years before he was shown the exit door by a new Ghana FA administration.
Prior to leaving his post, the former Asante Kotoko captain was owed a sum of $130,000 accrued as a result of unpaid salaries over a period of 6 months.
With tension brewing with reports indicating that Coach Kwesi Appiah is unhappy over the delay of his money, the Sports Ministry has given the assurance that he will receive his cash soon.
"The salary of the head coach of the Black stars has always been paid through a sponsorship package, and it is unfortunate this has now dragged into the period of the coronavirus pandemic", Kofi Asare Brako, personal aid to Sports Minister Isaac Asiamah has told BBC Sports Africa.
He added, "We have paid him for the two-year contract period of 24 months. What is left is the extended contract period of eight months, of which we have already paid three months.
"We are still in touch with the former coach and in no time we will pay him. Soon, all money will be paid to Appiah".