Accounts Of The GFA Will Be Published At The End Of Year – Prosper Addo Confirms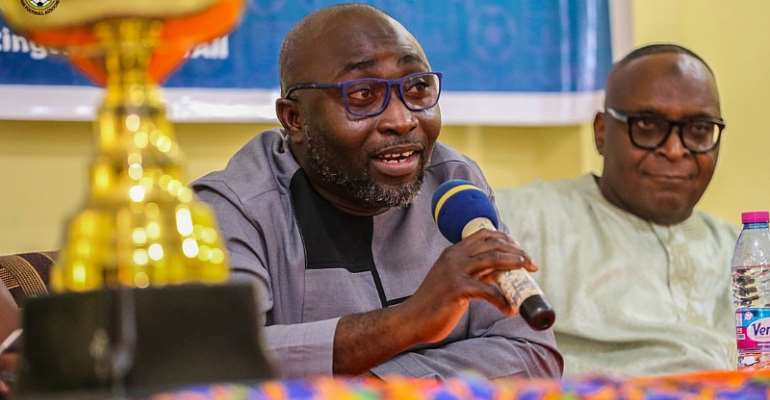 The General Secretary of the Ghana Football Association (GFA), Lawyer Prosper Harrison Addo has confirmed that their accounts will be published at the end of the accounting year for everyone to read.
A new administration has taken charge of the country's football governing body and is set to work for the next four years to develop the sport in the country.
In the 7 months, they have been in office, one issue that people have raised questions about is the finances of the association. Stakeholders keep pushing for the FA to come out with their accounts and declare the amount of money that was in the accounts of the body at the time they took office.
According to Lawyer Prosper Harrison Addo, the Ghana FA has plans to publish its accounts at the end of the accounting year.
"I can assure you that at the end of the accounting year, we will publish the accounts of the FA on the website for everyone to read", the General Secretary of the association said in an interview with Accra-based Angel FM.
Meanwhile, he has also disclosed that the GFA will continue to engage stakeholders to deliberate on key issues as they target a smooth completion of the 2019/2020 football season.