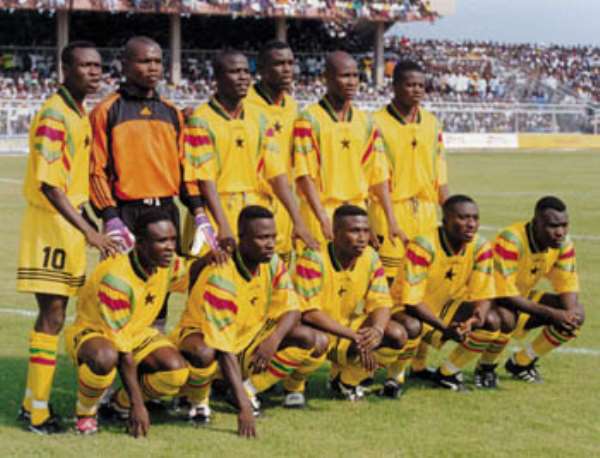 one people
Black Stars management officials at the World Cup in Germany have confirmed news that the players have asked to be paid a $50,000 (¢460 million) appearance fee for each member of the team instead of the winning bonus package originally agreed on.
This development follows claims by the players of similar appearance fee packages concluded by other teams like Togo, Tunisia, Cote d'Ivoire and Angola.
Confirming this development to me on anonymity at the Wurzburg camp of the Stars yesterday, an official of the team said management had condescended to the new deal after a meeting with the players.
As a result of the new deal, winning bonuses of the Stars at the World Cup have plummetted from the original high of $20,000 to $10,000 for each player for each win, the official revealed.
Consequently, a winning bonus of $10,000 (¢92 million) each was paid to the players for the epoch-making 2-0 win over Czech Republic last Saturday.
And as will be expected tomorrow when the Stars win their second match, $10,000 each will be paid with additional $10,000 each that has been promised by the management as lost bonus from the match against Italy being recouped.
He stressed that this new bonus package was something that had been forced through by the players themselves and management agreed to it so the focus of the team was not distracted.