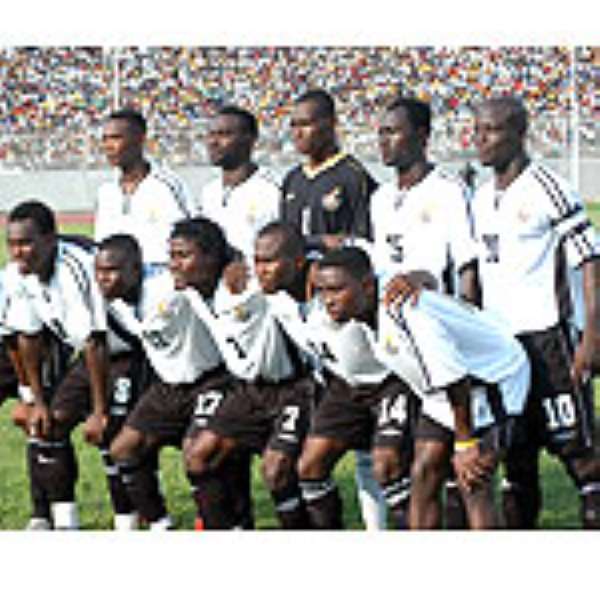 black star squad
The President of the Republic of Ghana, H. E. John Agyekum Kufuor has expressed confidence in the senior national team, the Black Stars' ability to deliver in the remaining of its group matches of the on-going World Cup competition in Germany. The Stars come up against the Czechs in a duel that would decide their fate in the prestigious tournament today.

He said given the vintage performance they put up against three times World Football Champions, Italy, in their opening group match, they "can do it."
President Kufuor said this when asked to give his opinion about the chances of the national team's qualification to the next stage of the competition at the Castle, Osu by the Presidential Press Corps.
The President watched the Stars-Azurris match in Germany last monday, which the former lost by 0-2 goals. He said he was convinced from what he saw of the team in that match, that Ghana was coming into her own as a football nation and what was needed was to have a cutting edge.
"We must play to win and not to entertain." In another development, President Kufuor had in a message to mark the celebration of "African Union Day of the Child" called for better treatment of children to enable them to grow in confidence.
He said the whole world was waking up to the reality that child maltreatment would not augur well for their future and asked that all forms of cruelty to children in the country should, therefore, cease.