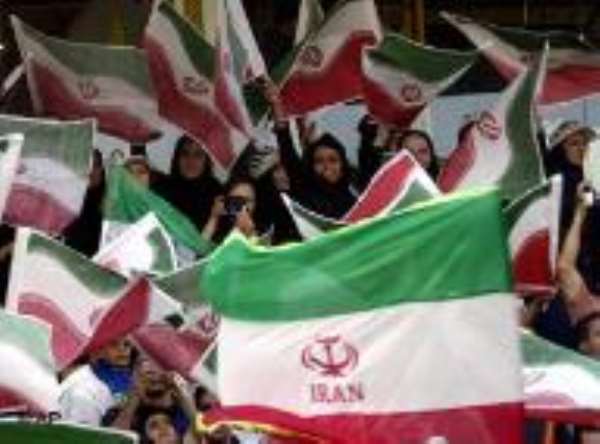 Mexico will be looking to kill off Iran's World Cup hopes at the first hurdle on Sunday as the world number four begin their campaign to make it past the quarter-finals for the first time.
The surprise Group D seeds, who have a point to prove after some unflattering reaction to their exalted status, will have been buoyed by Iran's injury problems and indifferent recent form.
However they might also take the field without top-rated goalkeeper Oswaldo Sanchez, who has flown home following his father's sudden death and is expected to be back hours before the match. Sanchez's availability for the game will depend on his mental and emotional state.
The opening match is seen as critical to the hopes of both teams in a group which also contains Portugal and Angola.
"This is the most important game. We know the game against Portugal will be really hard also so we really need to gain points in this game," said Iran skipper Ali Daei.
Mexico will hope to shrug off Sanchez's likely absence and their own unpromising build-up which saw them lose 2-1 to a second-string Netherlands team.
However a fourth-place finish in last year's Confederations Cup -- including a 1-0 win over Brazil -- and a 20-match unbeaten streak have instilled a strong sense of self-belief in Ricardo Lavolpe's squad.
"Mexico are very compact, aggressive and fast -- actually, they're excellent," said Lavolpe's opposite number Branko Ivankovic."Sometimes they're playing very boring, but very successful."
Mexico looking to justify top four ranking
Key player is Barcelona rock Rafael Marquez, who will be looking to make amends for his red card in the knock-out defeat to the United States four years ago.
Mexico's all-time top-scorer Jared Borgetti, who totted up a world-best 14 goals in qualifying, will be hoping to send a message to club manager Sam Allardyce who left him languishing on the Bolton bench this season.
Mexico have qualified for 13 World Cups but have never done better than the last eight on home ground in 1970 and 1986, reaching the second round in the last three competitions.
Lavolpe, a member of Argentina's 1978 World Cup-winning squad, has courted controversy by calling up naturalised Mexicans Guillermo Franco and Antonio Naelson, while axing legendary striker Cuauhtemoc Blanco.
Iran's walking wounded already at a disadvantage
Meanwhile Iran, who have set their sights on making round two for the first time, look to have serious problems with several players either ruled out or recovering from injury.
With key attackers Ali Karimi and Mehdi Mahdavikia coming back from ankle and back trouble respectively, defender Sattar Zare twisted a knee in training and midfielder Fereydoon Zandi also looks likely to miss out after coming down with a fever.
However Iran, who have plundered a mine of information on their opponents, remain optimistic that the Asian giants could spring a surprise in their "most important game".
"Our coaching staff is analysing Mexico really well and every player is aware of the Mexican players and their style of the game. We know how to play against Mexico," said captain Daei.
"I think winning against Mexico is not unreachable. Mexico is a very good team but it's not unbeatable."
The match also has a political dimension with Iran, under fire for their president's comments about the Holocaust, playing in the former Nazi stronghold of Nuremberg.
Mexico won the two teams' only previous encounter, a friendly on June 9, 2001 which ended 2-1.
Mexico (5-3-2):
1-Oswaldo Sanchez; 3-Carlos Salcido, 14-Gonzalo Pineda (30-1), 4-Rafael Marquez (65-7), 5-Ricardo Osorio, 15-Jose Antonio Castro; 6-Gerardo Torrado, 7-Antonio Naelson, 8-Pavel Pardo; 9-Jared Borgetti, 10-Guillemro Franco.
Coach: Ricardo Lavolpe
Iran: (4-2-3-1):
1-Ebrahim Mirzapour; 13-Hossein Kaebi, 5-Rahman Rezaei, 4-Yahya Golmohammadi, 20-Mohammad Nosrati; 2-Mehdi Mahdavikia, 6-Javan Nekonam; 14-Andranik Teymourian, 9-Vahid Hashemian, 8-Ali Karimi; 10-Ali Daei
Coach: Branko Ivankovic