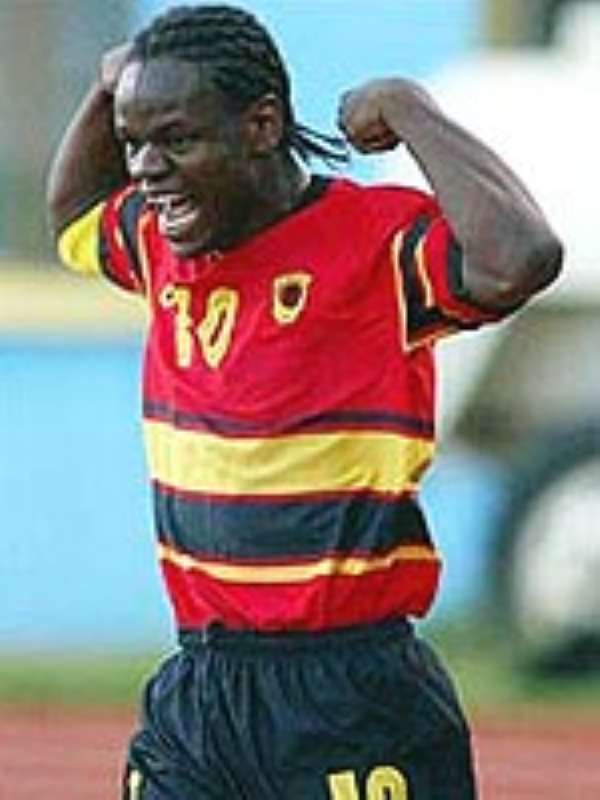 Angolan winger Ze Kalanga, who scored the goal that qualified his country for the 2006 FIFA World Cup, says he hopes his performances at the tournament in Germany will earn him a move to one of the top Portuguese clubs.
"I hope that I will be able to prove that I am good enough to go to the Portuguese championship and that a club will see me playing over here," said the winger from Petro Atletico, who has emerged as one of his country's top stars in recent months.
Ze Kalanga said that Angola, who start their World Cup campaign against Portugal on Sunday, had prepared well but were still nervous.
"We have done all we need to do but we know that nothing is not going to be easy for us. We have a very strong group to try and get through, with the other teams in the group already accustomed to the level and pressure of a World Cup," he said.