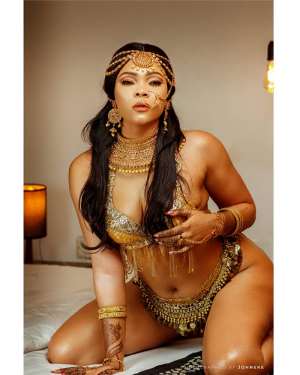 In Abuja today, the Pageant Manager and Queen Mother of Most Beautiful Girl In Abuja-MBGA, Queen Salina has added another year to her graceful age, as she releases alluring, arresting and adorable photos of herself. She would be hosting specially invited friends, colleagues, fans and supporters to a birthday Dinner at Zonjo Foods, Bonas Gardens, plot 2046c, Aguyi Ironsi Street Maitama Abuja at 8:00pm
According to Queen Salina, there would also be a Pool Party at Nippon Grand Hotel, opposite Next Cash And Carry, Jahi, Abuja tomorrow 19th September. Speaking with Abuja Press, few hours ago, Queen Salina expressed
overwhelming appreciation for the grace of a new age, with records of amazing achievements and prospects.
Queen Salina has also continue to receive amazing birthday felicitations, goodwill messages, prayers and gifts from friends, Family Members, colleagues, sponsors and partners. Whole appreciating the gestures, She specially appreciated the CEO of Dolce Entertainment, Hon. Ejiro Okpihwo for organising the Dinner and Pool party to celebrate her today.
Over the years, and especially in recent times, the Celebrant and Queen Mother of MBGA, Queen Salina has been actively and vibrantly supportive in the hosting and coordination of Most Beautiful GirlGirk In Abuja events. Though the 20th Anniversary of MBGA which was to hold this year has been postponed, as grand auditioning commences in October, ahead of the 2021 Anniversary Celebration next year.