Genevieve Nnaji, Actress, Peter Okoye join Nicole Kidman as expected guests at TIFF 2018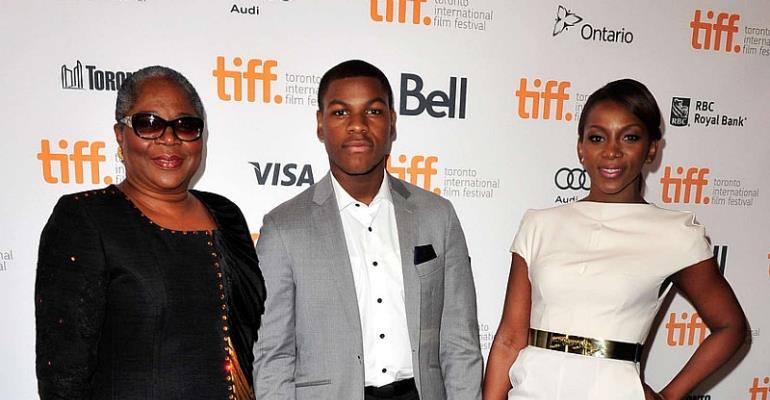 Genevieve Nnaji, Peter Okoye will join Nicole Kidman, Danny Glover, Quincy Jones, Steve McQueen at the Toronto international film festival. Genevieve Nnaji , Nicole Kidman, and Peter Okoye have been announced as some of the guests expected at the 2018 Toronto International Film Festival .
In a statement, which was exclusively gotten by Pulse, the Nigerian actress and producer join top Hollywood stars and world movie practitioners on the long list of expected guests at the 43rd annual Toronto International Film Festival.
Genevieve will be leading other members of her 'Lion Heart' cast including Nkem Owoh, Onyeka Onwenu to the 2018 TIFF as the movie premiere during 10-days long the film festival.
Genevieve Nnaji will join Hollywood stars at 2018 TIFF
The Nigerian stars will be joining renowned movie practitioners that include Danny Glover, Ryan Gooslin, Quincy Jones, Steve McQueen at the film festival.
Other notable international stars expected at the 2018 TIFF include Adewale Akinnuoye-Agbaje , Kate Beckinsale, Julia Roberts, Eric Cantona, Hugh Jackman and Lady Gaga.
Scheduled to take place between September 6, 2018, and September 16, 2018, at the TIFF Bell Lightbox, Toronto, Canada, the 2018 TIFF will host the premieres of two movies which starred Nigerian actress, Genevieve Nnaji.
Genevieve will be at the premiere of Adewale Akinnuoye-Agbaje's 'Farming' as well as her own co-produced movie, 'Lion Heart.'
This won't be the first time Genevieve and Onyeka will be attending the TIFF as expected guests as they were both guests at the premiere of Half of a Yellow Sun in 2013.