Saidi Balogun Joins Gani Fawehinmi Memorial March In Lagos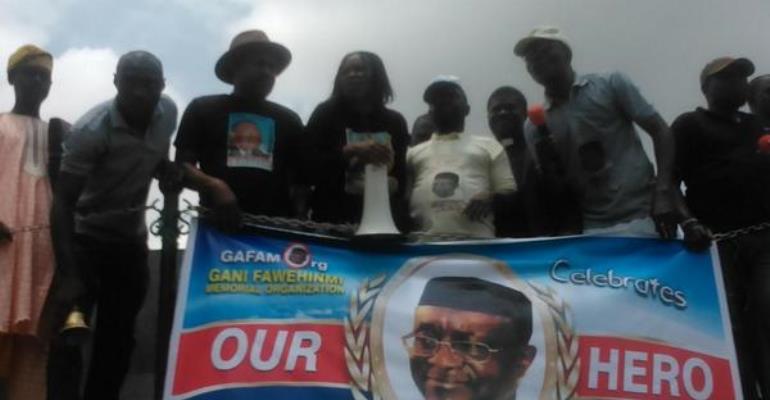 On Wednesday, September 3, 2014, some human rights activists converged in Lagos for the Gani Fawehinmi Memorial March.
The walk was in honour of the late legal luminary, Chief Gani Olusola Fawehinmi, who was well known for his activism and fight for the masses.
Top Nollywood actor, Saidi Balogun, also joined other activists to remember the late legal icon, who lived his life for the people.
Gani was born on April 22, 1938 and died on September 5, 2009 at the age of 71. He was born into the the Fawehinmi family of Ondo, in Ondo State. Due to his struggle, he was imprisoned by the Nigerian government.