Ghana Invites Italian Entrepreneurs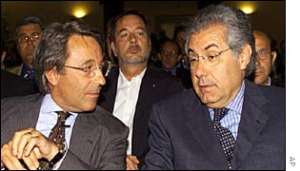 A former Deputy Minister of Finance and Economic Planning, Mr Kwaku Agyeman Manu, has met with a delegation of Ghanaians and Italians from the MIDA Italy Programme and GhanaCoop to discuss how the government can assist the two organisations to undertake business projects in Ghana.
He was happy that the Italian Government and Ghanaians living in Italy, especially, those in the city of Modena, had formed an association called GhanaCoop, for investment and co-operation purposes.
GhanaCoop is the first co-operative formed by Ghanaian residents in Italy with the intention to undertake business projects back home.
The MIDA-Italy programme is a project supported and funded by the Italian Ministry of Foreign Affairs and supported locally by the Italian Embassy.
It is executed by the International Organisation for Migration (IOM) offices in Rome and Accra.
The project supports Ghanaian Diaspora residents in Italy to effectively resettle in their native country and pursue the development of their country, particularly in the micro-businesses and SMEs sectors.
The municipality of Modena supports GhanaCoop, particularly in the areas of agriculture and tourism.
Messrs Thomas McCarthy and Justice Ampomah, President and Vice-President respectively of GhanaCoop, briefed the minister on the background and formation of the co-operative registered in May 2005.
They said the positive response had enabled GhanaCoop to strike a partnership with a another company called the Confcooperative to export Ghanaian pineapples to Italy.
Initially GhanaCoop will purchase the pineapples from producers recommended by the Sea-Freight Pineapple Exporters of Ghana (SPEG).