Upper East Regional Minister says health workers should examine the critical nature of their work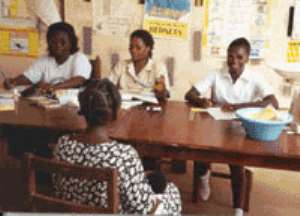 Upper West Regional Minister, Ambrose Derry, has asked health workers to always examine the critical nature of their work and utilize all available channels in pushing for their demands rather than embarking on strike.
Speaking at the launch of this year's "Nurses Week" celebration at Wa, Mr. Derry said, "While we may not be able to question your legitimacy in embarking on strikes, we are simply worried because of the critical nature of your jobs which has to do with human lives and which we all know is irreplaceable".
The theme for the celebration was "Safe staffing saves lives".
Mr Derry reminded the nurses that although it was normal to seek material resources for their sustenance on earth, what could ultimately stand the test of time were the good works; sacrifice and contribution that they made to improve the lives of others.
He noted that the region had a disheartening infant mortality rate of 208 per 1,000 lives births that was almost twice the national average and the highest in the country.
The Regional Minister commended nurses in the region for refusing to join their colleagues in other parts of the country in their recent strike to press their demand for better salaries and other conditions of service.
He said the Regional Coordinating Council was working out a scheme with the district assemblies to ensure that each district turned out 30 nurses and health assistants each year.
Mrs. Augustina Dauru, Regional President of the Ghana Registered Nurses Association, said it was not in the interest of nurses to always go on strike and appealed to the government to always address their grievances speedily at the negotiation level to prevent such occurrences.
She called on the government to take a critical look at career progression in the service because it was an important factor in the retention of health personnel.