Ghana In The Middle Of Coronavirus Hit Neighbours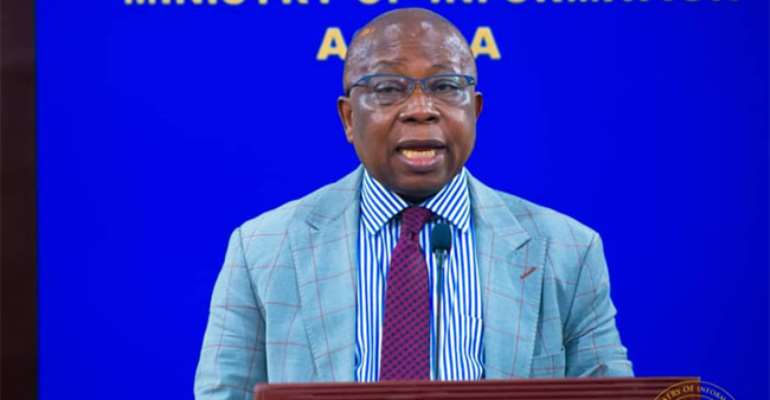 Coronavirus, the deadly disease which is ravaging Asia and Europe in particular, appears to be closing in on West Africa.
Ghana's neighbour, Ivory Coast, yesterday confirmed its first case, and earlier, Togo and later Burkina Faso, who share borders with Ghana on the east and north respectively, also confirmed cases. Nigeria, our only English speaking country already confirmed theirs few weeks ago.
Pandemic Declaration
Just yesterday, the coronavirus outbreak was labelled a pandemic by the World Health Organization (WHO).
The WHO chief, Dr. Tedros Adhanom Ghebreyesus, said the number of cases outside China had increased 13-fold over the past two weeks and said he was "deeply concerned" by "alarming levels of inaction" over the virus.
He, however, said that calling the outbreak a pandemic did not mean the WHO was changing its advice about what countries should do.
$100m Directive
President Nana Addo Dankwa Akufo-Addo addressing the nation yesterday directed the Finance Minister, Ken Ofori-Atta, to make available the cedi equivalent of $100 million to enhance Ghana's coronavirus preparedness and response plan.
This amount, according to President Akufo-Addo, "is to fund expansion of infrastructure, purchase of materials and equipment, and public education."
He said with the declaration by the WHO of the disease as "a pandemic", it is important for Ghana to step up the safety of the people.
"Our country's two main research institutions, the Noguchi Memorial Institute and the Kumasi Centre for Collaborative Research, which have the capacity to investigate and confirm or otherwise suspected cases of Coronavirus infections, have been very supportive in this regard. So far, they have found that the fifty-seven (57) suspected cases, as of today, Wednesday, 11th March, have proved negative," he said.
Travel Ban
The President continued, "I have, as of yesterday, ordered a suspension of all international travels by public officials. Except for critical assignments, which will have to be authorised by the Chief of Staff at the Office of the President, all public officials are to remain within the jurisdiction, until further notice. Video conferencing facilities and other technological tools are to be utilised, whenever possible, for international engagements."
Additionally, he revealed that he has instructed further enhancements of the protocols for in-bound traffic from already affected countries, and urged Ghanaians "as much as possible, desist from all foreign travels, except the most critical ones, until there is a grip on the virus."
The Ministry of Information, President Akufo-Addo said, is leading a nationwide public education campaign on preventive measures that all Ghanaians must observe to ensure the control of the spread of infections, should the country record any infections.
"This fight, fellow Ghanaians, cannot be that of government alone. It is for all of us. I urge the media to join this cause fully, and help disseminate effectively information on the dos and don'ts of the disease. The information to be put out, however, must be that approved by health authorities, and not just from any piece of literature found on the Internet, as false materials are already being spread from other jurisdictions," he said.
Special Appeal
The President appealed to civil society organisations, schools, universities, faith-based organisations and places, which harbour large gatherings, such as classrooms, lecture halls, meetings, parties and funerals, to put in place mechanisms to caution and assist patrons on basic preventive measures.
"Indeed, we must take advantage of this crisis to strengthen our domestic productive capacity, so we can advance our self-reliance, and reduce our dependence on foreign imports. Necessity, they say, is the mother of invention," he added.
President Akufo-Addo extended his appreciation to the WHO, the World Bank, the International Monetary Fund, and friends of Ghana for the assistance they have, so far, provided, and for the pledges made in support of Ghana's fight against the virus.
"We shall continue to work with them to defeat the spread of the virus. I am confident that, together, with all hands on deck, we will be successful in weathering this storm," he added.
Fresh Case
According to international media outlet Reuters, Ivory Coast's Health Ministry confirmed that a 45-year-old man who had recently travelled to Italy had tested positive.
Ivory Coast, Francophone West Africa's largest economy, is the eight country in sub-Saharan Africa to report a confirmed case after Nigeria, Senegal, Cameroon, Togo, South Africa, Burkina Faso and the Democratic Republic of Congo.
South Africa announced six new cases of the virus on Wednesday, bringing its total to 13, the most in sub-Saharan Africa. North African countries have also recorded nearly 100 cases.
The patient in Ivory Coast is in stable condition in hospital in the commercial capital, Abidjan, the Health Ministry said in a statement.
Sub-Saharan Africa did not confirm its first case of coronavirus until February 28 in Nigeria, but experts have warned that rising caseloads could test already fragile health systems.
Ghana's Readiness
On Tuesday, the Ghana Health Service (GHS) announced new national and regional preparedness and response measures aimed at any potential outbreak of COVID-19 in Ghana, as the neighbouring countries continued to confirm cases.
At an emergency regional health directors' meeting in Accra to discuss gaps in the country's preparedness and how it could be addressed, the GHS said all 16 regions had identified holding rooms and treatment centres, should a case be confirmed in their jurisdictions.
"The regions have had regional coordinating meetings with the regional director. They have identified treatment centres and they have done orientation for all of their staffs," Director General, GHS, Dr. Patrick Kuma Aboagye, said.
He said the regions had also intensified community education on the disease with case definition and treatment protocol sent to health officials.
"They have also intensified mass radio awareness for which we expect them to adhere to. Currently, we have also given them additional resource packs to help intensify their work with updated treatment protocols," he added.
The Eastern Regional Director of Health, Dr. Alberta Biritrum-Nyarko, said all the regional directors had disseminated all relevant information received from the GHS headquarters to their staffs in both the public and the private sectors.
Dr. Biritrum-Nyarko noted that the rollout of training for health workers was not going as fast as they would wish due to other important activities like the polio vaccination, but was hopeful the situation would improve as the other activities came to an end.
Dr. Kofi Issah of the Bono Region said logistics had been positioned at the major places where the directors expect to be managing cases while others had been distributed at places where they could easily be accessed, should the need arise.
President's tour
President Akufo-Addo last week visited some entry points including the Kotoka International Airport (KIA) and later to some designated isolation centres prepared for COVID-19, to assess Ghana's preparedness level.
At KIA, the authorities took the President through the various procedures travellers may have to go through when they arrive at the airport including but not limited to filling a health questionnaire and the testing of temperature to ascertain whether or not the person has or is showing any of the signs and symptoms of the dreaded virus which has already claimed thousands of deaths worldwide, with China, where it was first discovered, being the hardest hit.
He was also shown a quarantine room with a medical team on standby 24/7 at the airport to attend to any suspected cases.
From KIA, the President moved to the Tema General Hospital to understand a similar exercise and later to the Ridge Hospital in Accra to assess the level of preparedness there.
After the visit, the President said he was satisfied with what he had seen and encouraged the health officials to be on the alert before urging Ghanaians to keep hopes high and trust the health authorities to handle any possible outbreak.
President's Safety Tips
During the 63rd independence anniversary held in Kumasi, the President dropped hints about how to stay protected against COVID-19, urging that the usual handshake we are used to should be suspended for now.
The President advised Ghanaians to refrain from further shaking hands until after a cure is found to the virus which has so far become an albatross around the neck of the world with no known cure in sight.
He admonished Ghanaians to stop shaking hands completely, and cover their mouths when they cough and sneeze to help prevent the spread of the COVID-19.
---Daily Guide