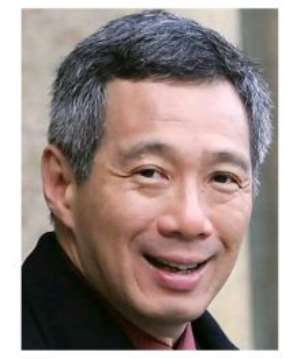 Singapore's ruling party won a majority in parliamentary elections Saturday, signaling continuity in the city-state's mix of economic success, social stability and tight political controls.
Final results showed Prime Minister Lee Hsien Loong's People's Action Party winning 82 of 84 seats in Parliament, including 37 seats it captured automatically before the election because the opposition did not contest them.
The breakdown of seats _ with two for the opposition _ is unchanged from the outgoing Parliament.
The ruling party has won every general election since Singapore became independent in 1965, bolstered by its transformation of the resource-scarce, former British colony into one of Asia's richest, most stable societies.
The state's sharp limits on speech and assembly have undercut the struggling opposition, and ruling party leaders have sidelined some opponents with defamation suits that have rendered them bankrupt, making them ineligible for office.
The vote was the first for the 54-year-old Lee since he took over as prime minister from Goh Chok Tong. Goh stepped down in August 2004 after 14 years to make way for a new and younger leadership, handing power to his deputy Lee, the son of national founder and former prime minister Lee Kuan Yew.
Opposition leaders said they had put up a good fight, and were not surprised by the ruling party victory.
"We are not thinking that we are going to overthrow the government overnight," said Glenda Han, a candidate from the opposition Workers' Party. "People are sitting up and looking at the opposition in a more positive light."
Many Singaporeans view the ruling party as the safest choice, and its candidates have said constituencies that vote for them will get priority in government funds for housing upgrades and other benefits.
Some people, especially among the younger generation, say they want more public debate and a loosening of controls. The small opposition parties this year put forward enough candidates to prevent a government walkover at the polls for the first time in nearly two decades.
Opposition candidates highlighted a growing income disparity between the rich and poor in the city-state of 4.3 million, where some people struggle financially despite the country's status as a high-tech, manufacturing hub.
The government dismisses critics who charge Singapore is run by a political dynasty, saying leaders are judged on their merits. The elder Lee is Minister Mentor in his son's Cabinet, a position that allows him wide influence over Singaporean affairs.