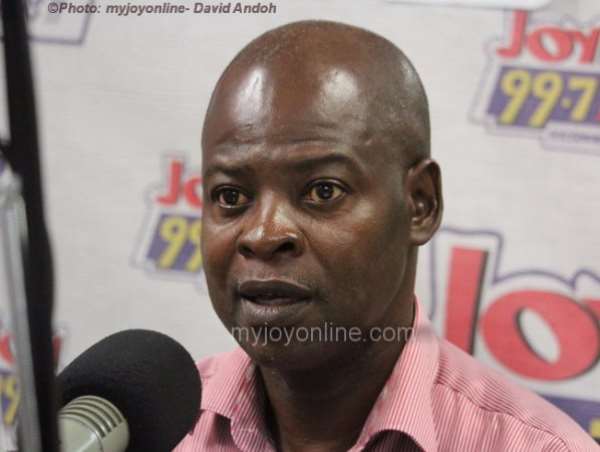 Chairman of the Public Interest and Accountability Committee (PIAC), Dr Stephen Manteaw has said the decision by the Jubilee Partners to convert a second-hand oil tanker into the current FPSO Kwame Nkrumah is the reason for the frequent shut down maintenance work.
According to Dr Manteaw, the frequent shut down of the FPSO for maintenance work could have been avoided.
"One would have wished that the Jubilee field does not go through all these experiences. The fact that we rushed through the Jubilee development phase and in fact if you look at the equipment used in the FPSO which reason I believe it's going through all these technical challenges."
He said, "The fact that it is a second-hand oil tanker that was converted into the FPSO and again that the engineering work on the second-hand oil tanker was rushed through. So definitely you can anticipate that there will be teething problems and these things have lingered on for long and have affected the capacity and ability of the field to ramp up production."
His comment follows the announcement by the Jubilee partners led by Tullow Oil to shut down the Jubilee field for nine days to undertake maintenance work on the FPSO.
There have been several shutdowns on similar situations since the beginning of production on the field.
Speaking to JoyBusiness, Dr Manteaw however expressed confidence that despite the shutdown and cut in production targets, other upcoming oilfields can generate revenue to cover up the losses.
"The cut in production will surely translate into a loss of revenue for the state but the good news is also that there are other fields that may be coming on-stream sooner than later and may compensate for the loss, however, I think there is a lesson to be learnt."
The FPSO Kwame Nkrumah MV21 is installed in approximately 1,100 meters water depth on the Jubilee Field, which is one of the largest oil fields discovered offshore West Africa in the past 10 years.
The FPSO is capable of processing more than 120,000 barrels of oil per day and injecting more than 230,000 barrels of water per day and 160 MMscfd of produced gas but it is currently producing less than the capacity of oil per day.
—JoyBusiness