The Chief Executive Officer (CEO) of Zonda Tec Ghana Limited, Yang Yang, has assured the public that the company is committed to expanding its operations in Ghana in order to create more employment opportunities for the youth.
Speaking during a ceremony to thank loyal customers, Ms. Yang, said the company has since its inception in 2013, evolved to become one of the major players in the sale and service of light and heavy duty equipment.
According to her, the recent visit to the company's Tema head office by President Nana Addo Dankwa Akufo-Addo is a confirmation of its success as well as a motivation to continue supporting the government's industrialisation agenda through the provision of the best value for money products in the market.
She said President's visit to Zonda's new facility during his three day tour of the Greater Accra Region expressed his gratitude to the company for the role it has played in the infrastructural development of the country.
She said Zonda has always been committed to contributing its quota to the development this Ghana and as a result, constructed office facilities to provide employment for Ghanaians.
She said the company's training center at Tema will bring foreign experts to train Ghanaian engineers and technicians to improve their knowledge and skills.
She urged Ghanaians to continue to do business with the company through the purchasing of equipment which includes tipper trucks, trailer heads, semi-trailers, backhoe loaders and wheel loaders of renowned and top Chinese manufacturers.
She called for strict adherence to safety standards and cautioned the public to avoid reckless driving during the upcoming Christmas and New Year holidays.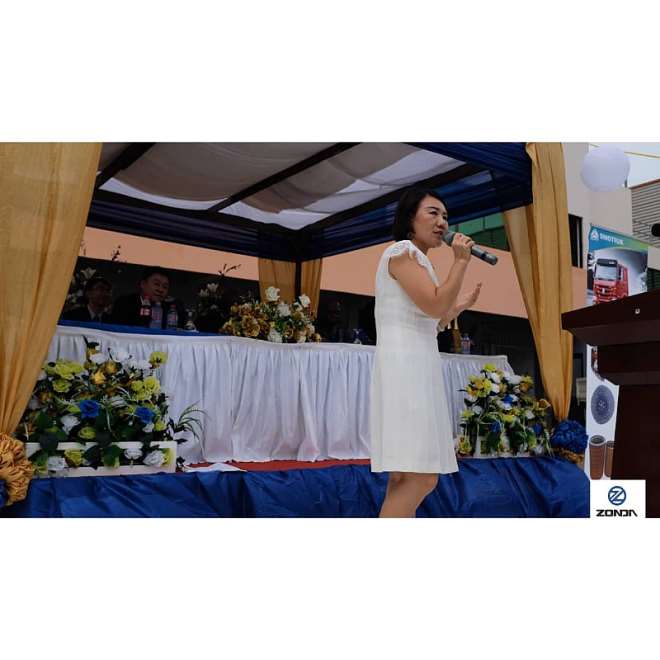 CEO of Zonda Tec Ghana Limited, Yang Yang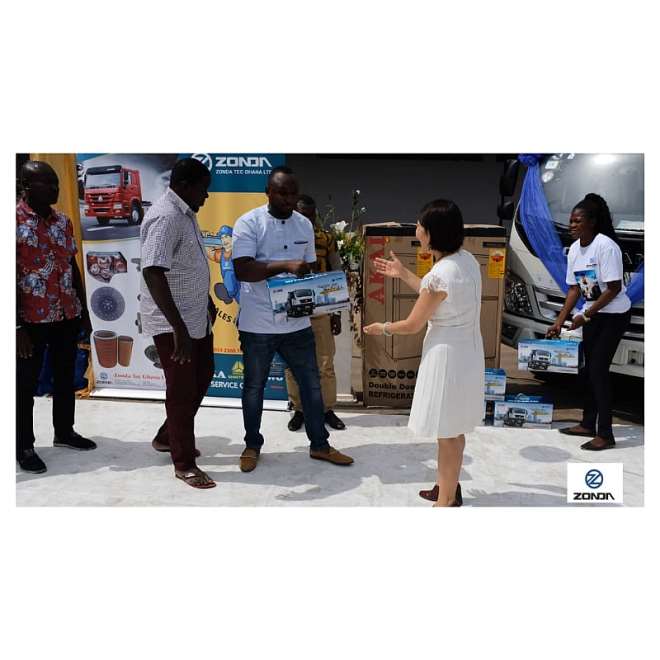 Ms. Yang presenting a prize to a customer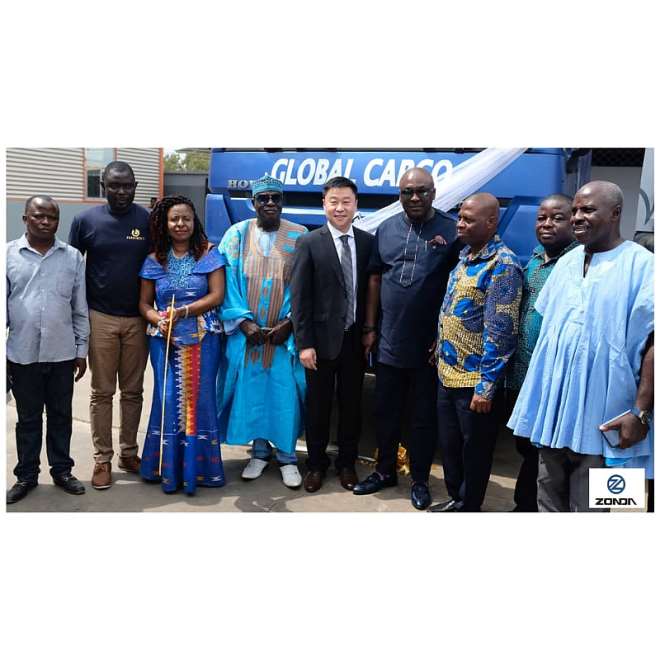 Customers pose with an executive of Zonda Tec Ghana Limited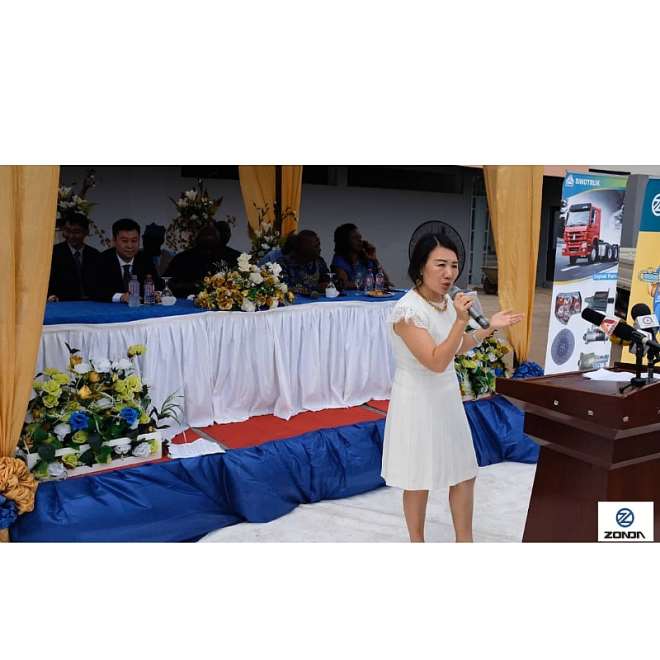 Yang Yang delivering her speech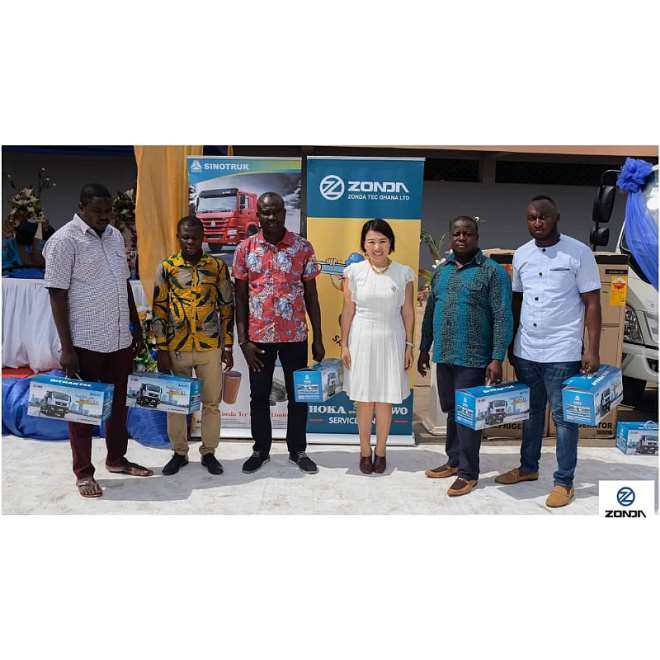 Some loyal customers in a pose with Zonda Ghana CEO, Yang Yang (middle)