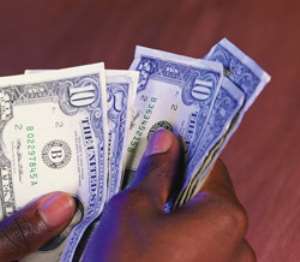 The Ministry for Finance and Economic Planning is to consider a policy to direct a percentage of private inward remittances into government chest. This is to enable the Government to meet the expenditure of providing social amenities and infrastructure that come with developments such as housing.
The Minister for Finance and Economic Planning, Mr Kwadwo Baah-Wiredu, who disclosed this in an interview said the ministry was currently conferring with sources in the Philippines and India, countries which had evolved a system to collect some contributions from foreign remittances.
The Finance Minister explained that apart from the remittances obviously shoring up the economy and stabilising the local currency, they also came with the need for infrastructure and social amenities, since they were often used in estate development and ot! her capital projects.
The Bank of Ghana said private inward remittances from Non-Governmental Organisations, religious groups and individuals for last year amounted to about $4.30 billion, with $1.27 billion coming from individuals between November and December last year. The total figure was about 60 per cent higher than the figure for 2004 and about 36.7 per cent higher than that of 2003.