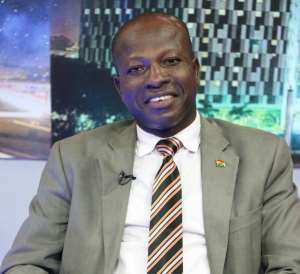 General Secretary Convention Peoples Party (CPP) James Kwabena Bomfeh Jnr. supports active political party participation in the elections of Municipal Metropolitan and District Chief Executives (MMDCEs).
He said, electing MMDCEs on partisan base will improve decentralization.
Government announced the roadmap on elections of Chief Executives across the various Metropolitan, Municipal and District Assemblies (MMDAs) in the country, as part of efforts aimed at deepening the democratic process of the country.
This, in other words, is to amend Article 243 (1) on the appointment of MMDCEs.
A national referendum is expected to be conducted alongside the District Level Elections, 17th December 2019.
Speaking on Okay Fm in an interview, he said the CPP has overtime championed the course of decentralization by electing MMDCEs previously in 2008, 2012 and 2016 manifestos.
Reacting to the non-participation of political parties by some aspect of the public, he holds a contrary view indicating that it should be partisan based.
"The stance by some lawyers and aspect of the public that the participation of political parties in district assembly elections will be chaotic is misconstruction."
He explained that, per the constitutional review committee report dated December 2011, there is political parties participation in the local level elections despite debarring them to, and that recommended it should be partisan.
In his view, a successful election of MMDCEs requires the amendment of three laws i.e. article 55 (3), 243 clauses (1), (b) and Article 248.
According to him, parliament needs not to amend article 55 (3) before the amendment of 243, 243 (b) and 248.