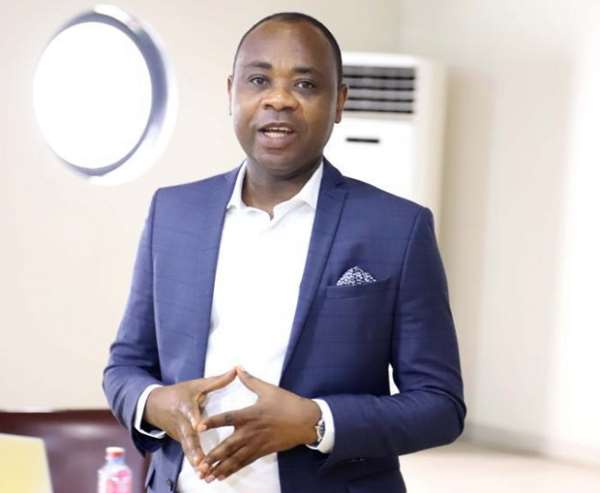 Mr. Bright Appiah
Child Rights International (CRI) says it does not support plans by the Ghana COCOBOD to use the cocoa sector sustainability programme as a bargaining chip for negotiating with chocolate companies to pay a premium of $400 per tonne.
According to the non-governmental organisation that focuses on child-related issues, the design of the sustainability programme which supported farmers during the normal and off seasons, helped to increase cocoa production, dealt with child protection and development, as well as enhanced socio-economic activities of farmers.
The Executive Director of CRI, Bright Appiah, said even though his outfit was not against the price negotiation for the premium, the intent of using the sustainability programme to compel chocolate companies was a policy mistake.
"If the sustainability programme for cocoa farmers is banned, it will have a damaging effect on the livelihoods of farmers and the entire cocoa sector," he said.
Mr. Appiah stressed that it would be an error for the government to use the sustainability programme to engage a price determination at the expense of the farmers to accept unfavourable conditions that would ultimately affect the sector.
"This arrangement even contradicts government system policy on social development in the cocoa sector, because the government has introduced a system called Ghana Child Labour Monitoring system in dealing with issues of social protection," he said.
Mr. Appiah indicated that government should rather develop a system for monitoring the delivery of other sustainability programmes and ensure transparency in the distribution of premium to farmers.
"Therefore, there will be the need to engage the process with well-arranged policy direction on the disbursements of premium to build industry confidence," he said.
Background
Chocolate makers are facing an ultimatum to either support a contentious plan to raise the pay of impoverished farmers, or risk a halt to programmes that sustainability-conscious consumers increasingly demand. The sustainability programmes only serve a small number of farmers, while the new price mechanism will benefit all growers, according to the CCC.
"We cannot pretend that we are working with the farmers, investing in sustainability and refusing to pay the farmer," Kone told reporters on Friday in the commercial hub of Abidjan.
Benefits of the programme
Mr. Appiah said the government must reconsider any decision that would not benefit cocoa farmers, particularly the sustainability programmes that continue to provide numerous benefits to the sector.
"Over 120,000 children who were involved in child labour have been withdrawn in cocoa areas where CRI operates. CRI has collected data on over 270,000 famers who are getting some form of support through the sustainability programme," Mr. Appiah added.
---Daily Guide