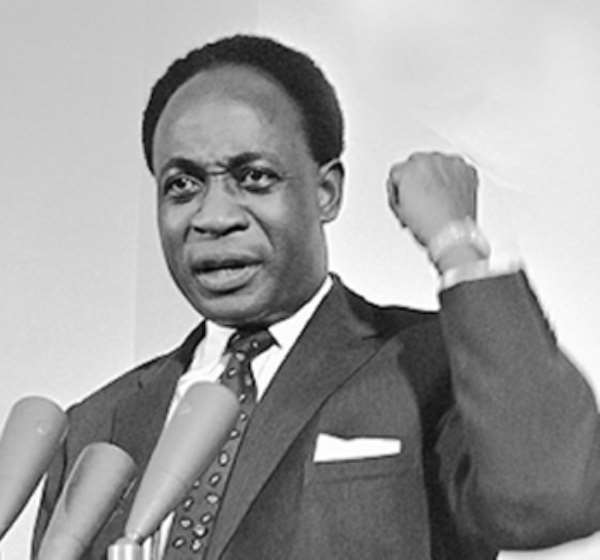 One gathers that the New Patriotic Party's (NPP) Joshua Attoh Quarshie too has been slandering Nkrumah. Amazing. Incredible. Unpardonable. Abominable. Full stop. I was quite livid when I found out that Sekou Nkrumah had responded to the nonsensical untruths that Attoh Quarshie had been reported as saying about President Nkrumah. Why dignify such nonsense, I ask? Is President Nkrumah not in the Pantheon of the human race's greatest leaders? Haaba.
Let us assume, for argument's sake, that everything Joshua Attoh Quarshie had been reported to have said about Nkrumah was gospel. The question is: To date, does Nkrumah's impressive Pan-Africanist legacy touch the hearts of, and inspire, educated Black people worldwide, or does it not? Ebeeii.
Nothing Joshua Attoh Quarshie and his ilk say will change that. Ever. Till the very end of time. One gathers that Attoh Quarshie apparently talked glibly about Nkrumah's origins. Assuming, for argument's sake, that yes, Nkrumah was a Liberian, who was born in a sewer and went to America to clean lavatories, and never once stepped in any classroom or lecture theatre, in any educational institution, whiles abroad in the U.S. and the UK. No problem. No big deal.
The question is: Was Nkrumah a gifted intellectual whose writings were universal in nature and powerful in their analysis of the nature of the oppressive global system, then in place to enslave Africans - which offered original and salient solutions to ridding the Black race of the acuressed abominations that neocolonalism and imperialism represented? And was Nkrumah an African politician who died a pauper, or not?
What moral right do the Joshua Attoh Quarshies (who were lackeys of our colonial oppressors and collaborative-paid-agents of Western intelligence agencies to a man if truth be told) have to denigrate a nationalist leader who built a modern African nation without once engaging in corrupt practices such as: rent-seeking; insider-dealing; and oligarchic-state-capture to enable him send his net worth to stratospheric heights? Haaba. If he can read it, someone ought to show Attoh Quarshie, Nkrumah's speech delivered at the opening of the new oil refinery at Tema, in 1963.
Who born dog - to use a famous GhanaIan pidgin English phrase of disdain. Committed Nkrumahists like Sekou Nkrumah must not waste their energies responding to the malicious slandering of President Nkrumah by the Joshua Attoh Quarshies in our midst, for many of whom - from the colonial era to date - political power and politics mean only one thing: state-capture empowering a greedy and powerful few to manipulate our system for bootstrapping wealth-creation for families and friends. Nkrumahists must ignore the egregious slandering of President Nkrumah by the Joshua Attoh Quarshies of today. They are not worth it. Full stop. Case closed. Haaba.
Sent from Samsung tablet.