COCOBOD To Acquire Electronic Weighing Machines To Curb Manipulations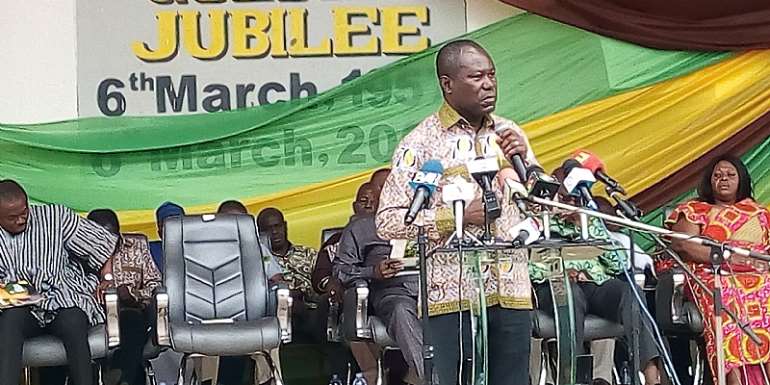 Government has considered arrangement with Licensed Buying Companies to acquire Electronic Weighing Scales (EWS) to curb the activities of continuous manipulation of weighing scales by Cocoa Purchasing Clerks.
The Chief Executive Officer of COCOBOD Joseph Boahen Aidoo revealed this at the 2019 Cocoa Day Celebration in Sunyani.
He said the Productivity Enhancement Programme which include hand pollination, pruning, rehabilitation, irrigation, fertilizer application, disease/pest control being implemented by government to increase yield would not make the necessary impact in the life of the cocoa farmer if Purchasing Clerks continue to adjust their weighing scales at the expense of the farmer.
Mr Aidoo maintained that although regular checks of scale was under the control of Ghana Standards Authority, the continued agitation by farmers had compelled COCOBOD to take the initiative.
He emphasied that he was confident the move would drastically lessen the extent of cheating perpetuated by Purchasing Clerks and guarantee farmers of their incomes.