The Devastating Impact Of Overpopulation And Corruption On Nigerians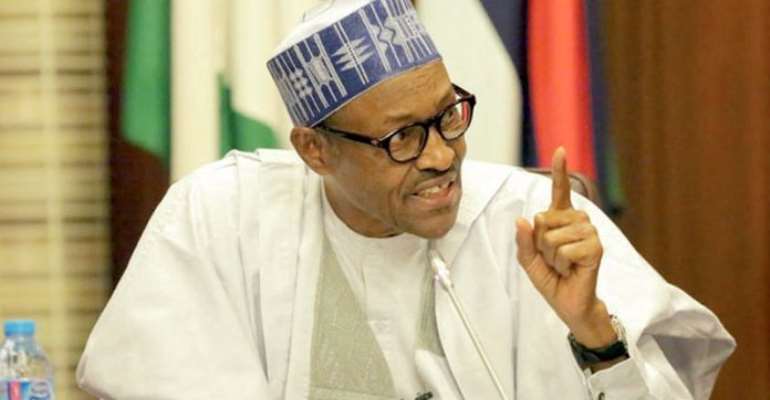 Over the past two centuries, there has been a powerful increase in the global population, which demographers call it population explosion. The world's population will reach seven billion but it is noteworthy that despite the global trend towards demographic stabilization, the birth rate in Africa is not falling.
On average, there are 5.6 children per woman in Nigeria, 6.4 in Somalia, even during the civil war, and 7.6 in Niger. There are many reasons: thanks to modern medicine, infant mortality has fallen, but Africans are in no hurry to limit the number of children.
Women are still regarded as sex objects to breed or make babies, therefore, Africans practically do not use contraceptives and family planning does not exist.
This approach is characteristic of both the Muslim and Christian communities in Africa. There is an exponential growth of the young population, which 'eats' all the fruits of economic growth.
A frightening figure alerted all Muslim countries, especially Arab ones and experts predict an increase in the population of the Earth by 2045 to 9 billion people.
In a dominantly Muslim country like Nigeria, it is practically impossible to pursue a birth control policy at the government level, thus, overpopulation has taken its toll on Nigeria today, forcing them to leave the country in large numbers.
According to 'WorldOmeters,' the current population of Nigeria is 201,971,724, as of Wednesday, September 11, 2019, based on the latest United Nations estimates. Like many African countries, the fact that corruption has increased sharply, also the lack of knowledge to utilize resources have deepened the woes of common Nigerians, forcing them to spread like a virus.
Nigeria, according to Transparency International, is one of the most corrupt countries in the world, ranking 136th out of 175 countries with a CPI score of 27/100. Corruption in this country is no longer a scandal and now considered an integral part of the system.
The sad part of Nigeria's crisis is that many of its population can't live peacefully in any country without committing a crime. Almost in every country overseas, there is a criminal Nigerian community.
They make wars among themselves; trade-in drugs and do prostitution. There is no European country free from crime perpetrated by Nigerians.
The alarm on the Nigerian phenomenon is in the violent nature like the mafia method, combined with sacrificial rites. Like parasites, they feed on the masses of migrants from Africa and often heavily in human trafficking. Even though other African nationals commit crimes, the disturbing part is by Nigerians.
The Nigerian Gang Targeting Refugees In Sicily, Italy
This has portrayed Nigerians to be the worst criminals on the surface of the earth today but are they? The true fact is Nigeria nationals in prisons across Asia and Europe are more than any African nationals.
Apart from drugs, human trafficking, and prostitution, in Europe and other places, many have to fall victims to false lottery and fake currencies transactions.
What is happening in South Africa today, shouldn't have occurred but the criminal activities of some Nigerians have escalated the violence to affect the decent once. The important question which we can't ignore is how can Nigeria prevent more babies in such a populated country?
While African leaders don't often see overpopulation as a threat, it is always an issue of concern to Europe and the United States of America. Europe is now chocked with African immigrants without any solution, yet thousands are leaving the continent daily in dangerous ways towards Europe. This is creating pressure for the Europeans.
The truth has never been spoken about Aids, Ebola, Lassa fever and other biological weapons to reduce the world population which have taken a devastating impact on Africa today but that's not the end.
If African leaders don't find a way to control their population, God only knows the strange disease which will wipe out multitudes of Africans after Aids and Ebola.