The Former German Colony Namibia Declares A State Of Emergency Over Drought
...Germany Makes 10 Million Euros Available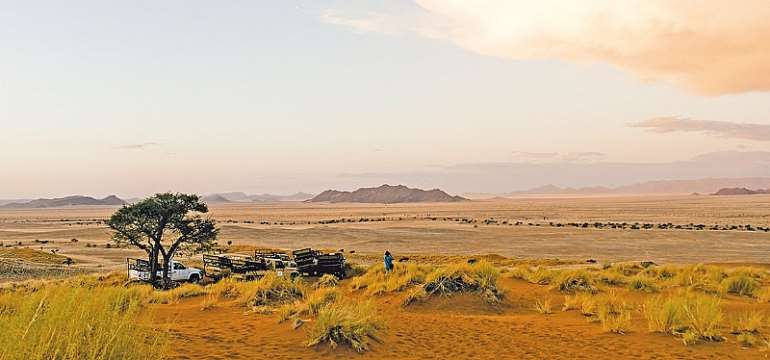 It is the worst drought in Namibia since decades, even though the country has been suffering from a series of droughts since 2013. Now the German Development Minister wants to help.
In the fight against one of the worst droughts of recent decades, Germany has pledged financial support to the South West African state of Namibia. "It is quite certain that climate change has arrived here. The people of Namibia are experiencing a catastrophic drought that has never occurred in decades," said Federal Development Minister Gerd Müller during his visit to the former German colony of Southwest Africa.
The ten million euros promised by Müller will be used, among other things, to procure new seeds and build wells. In addition, farmers are to be trained in alternative cultivation methods.
Surviving the year - that is the most important thing now
"German development cooperation is helping the region with an additional ten million euros so that the people here can survive the year," stressed the CSU politician on Monday. It is about immediate aid and investment in climate-resistant agriculture.
Namibia has been suffering from a series of droughts since 2013. In May, Namibian President Hage Geingbob declared a state of emergency because around 500,000 Namibians, one fifth of the population are threatened by food shortages due to the drought. In view of the drought, the country has been in a recession since 2016 and fears that the harvest will drop by up to 40 percent.
Francis Tawiah (Duisburg - Germany)