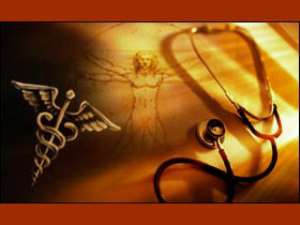 Dormaa-Ahenkro(B/A), Jan.17, GNA - The National Health Insurance Council (NHIC) has made projections for a 50 per cent increase in coverage nation-wide this year.
Mr. Frank Adu Junior, Chairman of the Council who announced this said the Council's target for 2006 was to expand coverage from the current 3.6 million people to 10 million people representing 50 per cent of the population.
Addressing the Management and Staff of the Dormaa and Jaman South District Health Schemes at Dormaa-Ahenkro, Mr. Adu said the Scheme exceeded its target of two million people to about 3.6 million people in 2005.
He said by the end of last year, the Government had released 139 billion cedis to 107 district schemes to enable them meet their logistic and human resource requirements.
Mr. Adu said this year, the Council had decided to establish groups to pay regular visits to the schemes to solve basic problems confronting them than to confine their activities in Accra and expect periodic reports.
Mr. Adu said salary arrears for the staff had been paid and there was sustained education to create awareness among the public on the community-based status and ownership of the schemes. He said there would be improvement in operations of the schemes this year in terms of logistics and human resource enhancement. This would include the construction of permanent offices for the Council, construction of 18 offices nation-wide, prompt refund of claims and completion of procurement processes.
Mr. Adu said the Council had begun negotiations with the Ghana Institute of Management and Public Administration (GIMPA) to draw up comprehensive capacity building programmes for management and Boards of Directors of the Schemes.
He announced that computers and accessories would be provided for the Schemes by March this year while vehicles, motorbikes and bicycles would be provided in June to enhance mobility and mobilization.
Mr. Martin Amponsah, Manager of the Dormaa Scheme said 16,619 clients had their hospital bills paid by the Scheme during its first four months of operations between August and November last year. He said over one billion cedis was spent on the claims with each person claiming about 61,458.40 cedis.
Mr Amponsah said premiums received were about 2.3 billion cedis. He said about 3,389 people registered during the Scheme's second round of registration indicating that more people were beginning to embrace the message.
Mr Amponsah noted that in addition to its nagging problem of lack of means of transport to monitor and assess performance at the sub-district, the Scheme was confronted with several teething problems. He said some of the problems were the growing misconception among clients that drugs provided to clients under the Scheme were not as efficacious as drugs prescribed for non-insured patients. Mr Amponsah said some clients did not understand why they should pay for drugs prescribed outside the Scheme's drug list. He expressed concern about anti-rabies vaccine that was supposed to be offered freely, but they were asked by hospital authorities to settle those bills while the question of who pays for delivery also remained un-answered even though there was a delivery exemption policy. Mr Amponsah pledged the commitment of the Management to ensure all the 150,000 people resident within the district registered in line with the Government's policy.
He announced plans by the Scheme to have its own pharmacy and also collaborate with the Primary Health Care (PHC) Department of the Presbyterian Hospital at Dormaa Ahenkro to fight against some preventable diseases such as malaria. 17 Jan.06