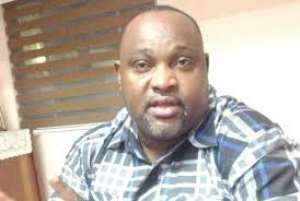 Samuel Amegayibor, Executive Secretary to GRADA
The Minister for Water Resources, Works and Housing, Samuel Atta-Akyea has announced government's intentions to pass the Real Estate Law which is expected to compel real estate agents to pay taxes on fees they charge clients when they assist them to rent or sell a house.
Following this, the Ghana Real Estate Development Association (GRADA) has urged the Minister to engage stakeholders in the sector to ensure the effective implementation of the law when passed.
The estate agency is currently not regulated in the country and therefore anyone who claims to be an estate agent just goes about doing his business without paying any tax to the state for the fees they charge their clients.
Meanwhile, estate agents currently collect a fee of five percent when they assist a client to sell a house and ten percent when they rent a house.
This is what the Real Estate law, the Minister has promised will be passed before the end of the year seeks to do.
Speaking in an interview, the Executive Director of GRADA, Samuel Amegayibor, welcomed the idea and expressed the Association's readiness to assist the government to ensure that real estate agents pay taxes.
"If you have an accredited real estate agent who understands how the industry is supposed to work; and then follow procedures; then recognize the transactions in the system' then it will be easy to identify the transactions and the appropriates taxes and fees paid for it," he observed.
He however warned against lack of enforcement of laws in the country and therefore urged the Minister to put measures to identify who and how the law will be enforced when it passed.
"I think one of the problems we have in this country is lack of enforcement of these regulations. And so, the state must identify who the enforcer is; who the promoter is; who owns this bill; and who are those who have to comply with the regulation in the bill and then also identify who must enforce it. And then after that we must make sure everybody complies with it. And those who fail to comply must be punished," he told Citi Business News.