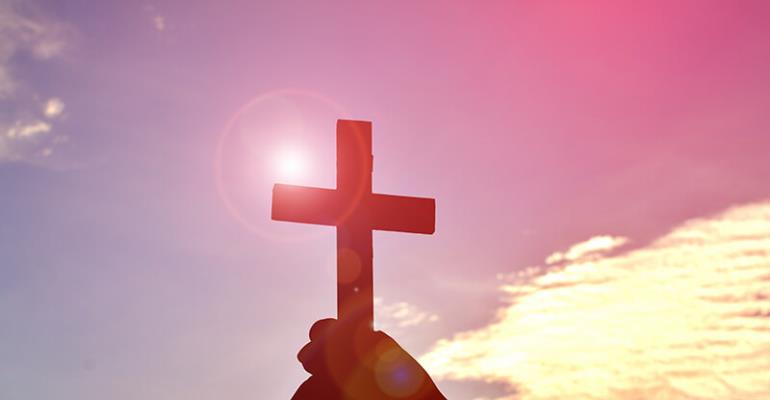 THE WORLD has seen and heard great men and women speak to hundreds, thousands and millions of people at various events. Winston Churchill, Martin Luther King, Jr., Jack Welch, Billy Graham and Abraham Lincoln are examples of great communicators the world celebrates today. There is no doubt that effective communication is vital in all fields of endeavor including politics, religion, business, family and school. This is why great communicators are priceless.
However, very often when people speak and write about great communicators in history, they forget about the master communicator. Well, may be, they have not read about the awe-inspiring speaking ability of Jesus Christ or they placed Him in His own class. Jesus began to speak to crowds of people in cities, towns and villages at about age 30. He preached the Good News of the Kingdom of God for the salvation of souls.
Words from His mouth were words of Spirit and life. Christ's words were not like the words people normally speak. He had no microphones yet His words were potent and soul-penetrating with the ability to convict people of sin, heal the sick, cast out devils, raise the death, open blind eyes, calm the stormy sea and wither trees. The words of Jesus Christ destroyed the works of the devil and also built the works of His Father. There was great power and authority in His words. So powerful were the words of Jesus Christ that some Jewish officials could not resist declaring Him as the matchless communicator.
"And he went to Capernaum, a city of Galilee. And he was teaching them on the Sabbath, and they were astonished at his teaching, for HIS WORD POSSESSED AUTHORITY. And in the synagogue there was a man who had the spirit of an unclean demon, and cried out with a loud voice, 'Ha! What have you to do with us, Jesus of Nazareth? Have you come to destroy us? I know who you are – the Holy One of God.'
But Jesus rebuked him, saying, 'Be silent and come out of him!' And when the demon had thrown him down in their midst, he came out, having done him no harm. And they were amazed and said to one another, 'WHAT IS THIS WORD? For with AUTHORITY AND POWER, he commands the unclean spirits, and they come out' (Luke 4: 31- 36)! The officers then came to the chief priest and Pharisees, who said to them, "Why did you not bring him?" The officers answered, "NO ONE EVER SPOKE LIKE THIS MAN! (John 7: 45- 46)."
Eyewitnesses account was that, "No one ever spoke like Jesus Christ. The Jewish people who made that observation about the Lord Jesus Christ had read the words of Moses, Samuel, Isaiah, Jeremiah, Daniel, Elijah, Elisha and other prophets and they could tell that no one ever spoke like Jesus. They had read and heard the words of kings like Saul, David, Solomon, Ahab, Jehoshaphat, Nebuchadnezzar, Agrippa and Herod and they could easily opine that none of them ever spoke like Jesus Christ.
The enemies of Christ had heard and read about the words of priests like Aaron, Eli and Caiaphas and they could attest to the fact that no one ever spoke like Jesus Christ. The officers sent to arrest Jesus had heard about the teachings of the teachers of the Law (Pharisees and Sadducees) including Gamaliel and Nicodemus, but they could infer that no one ever spoke like Jesus Christ.
And no one has ever spoken or will ever speak like Jesus Christ. God is the only one who can speak the way no man can or will. His words are Spirit and life which drop powerfully like bombs, building up what is good and destroying what is bad. Now, if no one ever spoke like Jesus Christ, then He must be an extraordinary man.
Who, then must He be? Obviously, Christ Jesus was and is a unique, exceptional, incomparable, matchless and peerless King of kings. As the only uncreated King, by whom all things were made, His words must possess power. And, indeed, He is God as He does things no man can do. Moses, Samuel, Elijah and other anointed prophets do not currently appear to people in dreams and visions to speak to them, but Christ Jesus does.
Now, not only did the Jews observe that Christ Jesus was the greatest communicator, but His own disciples took notice of the uniqueness of His words. In an answer to a question asked by Jesus in John chapter 6, Peter said, "Lord, to whom shall we go? You have the WORDS OF ETERNAL LIFE, and we have believed, and have come to know, that you are the Holy One of God" (John 6: 68- 69).
The words that persuaded Peter and the other disciples to follow Jesus were not the words that would promise them money to buy cars, build houses, pay school fees or marry. Certainly, the things aforementioned are not evil; they are good, but the disciples considered something greater and more important. They were captured by the words of everlasting life.
And Jesus Christ alone possesses these words. Peter and his friends would not leave Jesus because of His words of eternal life. Their hearts were focused on eternal life alone. Their minds were saturated with eternal life. They followed Jesus Christ because of eternal life. Eternal life was their motivation for enduring persecution. So Peter answered Christ, "Lord, to whom shall we go? You have the words of eternal life."
FROM James Quansah, Kumasi