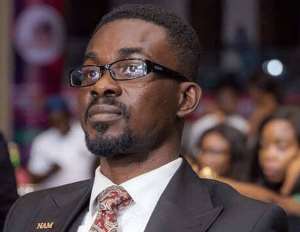 The Ghana Police Service and the Economic and Organised Crime Office (EOCO), have revealed that the CEO of troubled gold dealership firm, Menzgold, Nana Appiah Mensah alias NAM1, is currently facing misdemeanor charges in Dubai.
They said he will then be brought to Ghana, if he's cleared of all the charges leveled against him.
According to the joint statement signed by the Ghana Police service and EOCO, Nam 1's next court hearing is on February 2, 2019.
In the statement, signed by the Director General of Public Affairs at the Ghana Police service, ACP David Eklu, NAM 1 has been engaged by the Ghanaian delegation made up of security and legal offices sent to Dubai to follow up on his arrest warrant after news broke that he had been arrested in Dubai.
"It is the understanding of the Ghanaian delegation that Mr. Mensah faces misdeameanor charges in the UAE and will be made available to Ghana upon the final determination of his current matter in the UAE. His case is next due for court on February 2019" the state read.
According to the statement, the disgraced Menzgold CEO has been engaged by EOCO and the Ghana Police Service representatives in Dubai, and has provided an extensive statement to the security agencies which will be used for investigations into claims of fraud levelled against him by Ghanaians who invested with Menzgold.
There's an existence arrest warrant for NAM1, after it emerged that he had breached his bail conditions and fled the country. Although he's said to have been arrested in Dubai in the first week of December 2018, news of his arrest became known in early part of January 2019, after the warrant had been issued for him.
His arrest in Dubai is believed to be ib connection with a gold deal worth milions of dollars that has gone bad.
---Citinewsroom