Male Cook Arrested for Kidnapping 4-year-old Boy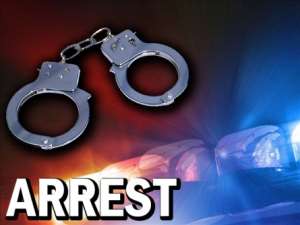 38-year-old cook, Samuel Offei has been arrested by the police for kidnapping a 4-year-old boy at Okorase, in the Akuapem North Municipality.
Speaking to the Ghana News Agency at Koforidua, Deputy Public Relations Officer (PRO) of the Eastern Regional Police Command, Sergeant Francis Gomado said, after the arrest of the accused, he admitted kidnapping the boy, son of his ex-girlfriend, Ms Theresa Ansah, a 35 year old trader.
The accused said he kidnapped the child to attract the attention of the mother, who broke up their relationship without any reasons.
Sergeant Gomado said Ms Ansah lodged a complaint at the police station about the missing child on November 8 last year, when the child failed to return home after school.
He said when the suspect was contacted on telephone, he said he knew where the missing child was but failed to reveal his whereabouts.
Sergeant Gomado said the accused told the police that he was at Ho but the police used his mobile telephone calls to track him down to Asokore, near Koforidua on January 2, 2019, and arrested him.
---GNA