District Directors Of Agriculture Sabotaging Fertilizer Distribution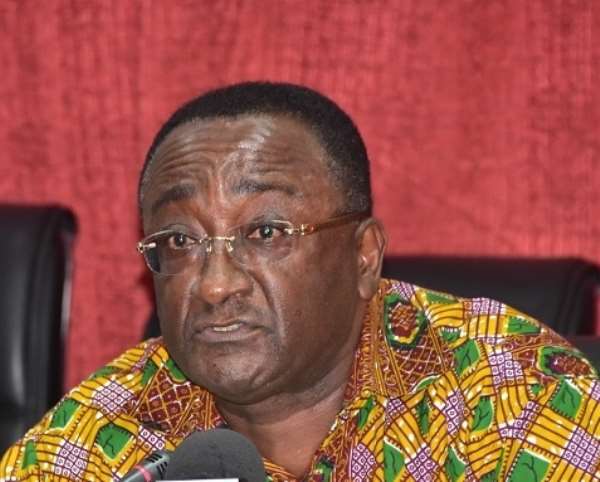 It appears District Directors of Agriculture are sabotaging efforts of government in helping farmers with fertilizers.
The Minister for Food and Agriculture (MOFA), Dr. Owusu Afriyie Akoto, is not a happy man due to this situation.
Accordinng to the minister, the inability of agric officers to distribute backlog of fertilizers to farmers to increase crop yields and generate the needed foreign exchange is affecting the farmers..
He has also expressed displeasure at the delay of reports to the regional offices for onwards submission to Accra for decision making as well as the misuse of project vehicles in distributing agricultural inputs, fertilizers and other such functions.
Dr. Akoto expressed these sentiments when he addressed a durbar of District Directors in the Western Region as part of his two-day working visit to the Region.
He in this regard charged them to be serious in the performance of their duties to avert any sanctions, adding, "it is disappointing to notice the lack of cooperation and commitment to duty especially in reporting on status of progress of initiatives and projects for informed planning and decision making."
Dr. Akoto said the Western Region was strategic in Ghana's agro-system, which required constant information sharing and flow for decision making and advised that, 'Indeed, you must be up and doing with your work. We need the figures. By Wednesday, all the outstanding information must get to the Regional Director, I do not want to believe that you want to sabotage the many intervention rolled out by the government to make farmers work in an enhanced environment'.
Turning attention on District Chief Executives, the MOFA Minister urged them to play their supervisory role and provide the needed leadership to ensure the success of policies and programmes as political heads in the districts.
He said the country could do more in reversing the massive importation of rice at the tune of one billion dollars by improving performance in the sector to satisfy local needs and even export.
The Minister said the sector had put in place some policies to transform the agricultural economy of the country with lots of intervention as well to raise the living standards of farmers, 'Our farmers must be seen to be rich and that is what our government is working at'.
The Minister inspected ongoing projects in the sector across Ahanta West, Tarkwa and Shama districts.
---Ghana News Agency