Ghana spends seven billion cedis on elephantiasis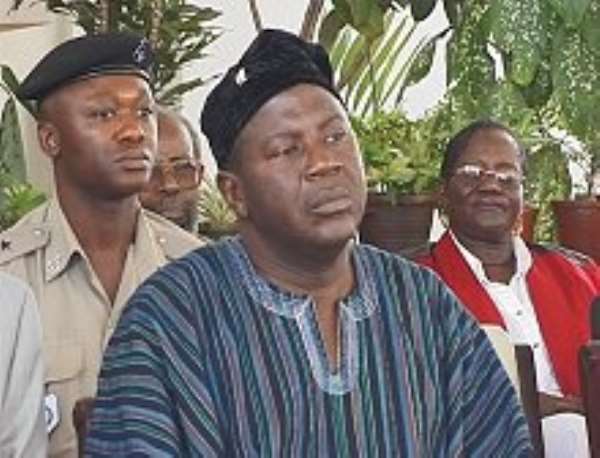 Accra, Oct.31, GNA - Vice President Alhaji Aliu Mahama said on Monday that Government committed seven billion cedis annually to combat lymphatic filariasis, popularly called elephantiasis, as part of national efforts to eradicate poverty.
The chronic disease caused by anopheles mosquito, which introduces filarial worms into the human body is characterised by the enlargement of parts of the body, especially the legs and the genitals and is endemic in Northern; Upper East; Upper West, Central and Western Regions.
Vice President Alhaji Mahama made this known when he interacted with Mr Jean-Pierre Garner, visiting Chief Executive Officer of GlaxoSmithkline (GSK), a multi-national pharmaceutical company that provides Albendazole, the drug used for the treatment of the disease free of charge in Ghana.
He said 61 of the 138 districts in Ghana were endemic hence the need to reverse the scourge.
The Vice President said the Government was committed to ensure the success of the eradication efforts to continue to attract the assistance of the company.
Mr Garner said GSK was supporting over 40 countries worldwide to eradicate the disease.
He lauded the efforts Ghana was putting in to eradicate elephantiasis and said he would spearhead efforts to expand the production of drugs for the treatment of the disease at GSK factory in Cape Town in South Africa to help cover Africa better.
Dr Samuel Nkansah, Area Sales Manager for GSK, said although Ghana was proactive in eradicating the communicable disease, other countries in the West African Sub-Region, especially the Western Border of Ghana were not doing enough to deal with the problem and appealed to the Government to express this concern with the appropriate authorities.