The President Does Not Believe In Fighting Corruption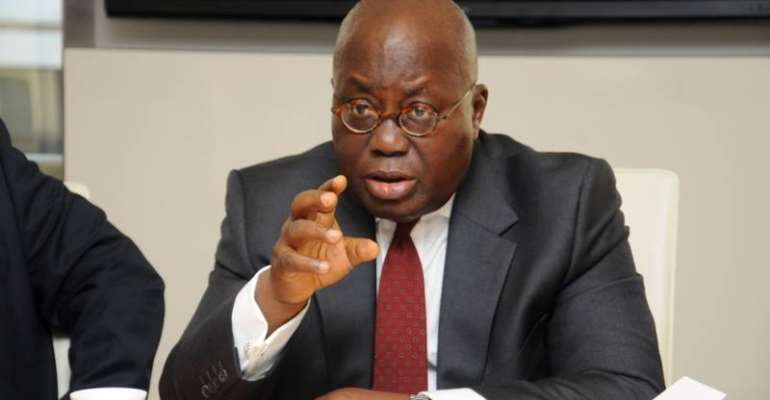 I am an NPP sympathizer and I believed Nana Addo both during the campaign time and the primaries before he was selected that, he was very determined to fight corruption. He came to power and has surrounded himself with the Akyem Mafia, notably Ken-Ofori Atta,his own brother Edward Akuffo- Addo, Asante Bediatuo and Gabby Otchere Darko(the Rasta man at large). The Akyem Magia is allegedly amassing wealth left right and centre through alleged corrupt practices and therefore needs to be investigated to ascertain the truth.
Now, these same people are responsible for ensuring that the office of the Special Prosecutor is efficiently established with funds that will take care of office expenses, salaries, transport and research. They are so afraid that the Special Prosecutor may crack the whip on them after. The next effect is that, monies allegedly stolen by some NDC officers and current NPP officials cannot be retrieved quickly to enable citizens benefit financially, socially, politically and psychologically.
The public's thinking is that, whoever has stolen monies has made life difficult for them by doubling their plights and that this government is doing nothing about it. The people's anger is being aroused constantly moving towards dissening heights that can be very difficult for Akuffo Addo's government. The President should cut down on his foreign travels and see to it himself that offices for Special Prosecutor, Probity, Accountability, and Transparency are indeed the order of the day.
When this is done, then we can change our perception of Nana Addo from Presidential Candidate of "talk talk talk" to President "do do do". The President must walk the talk. We are watching and listening. We are no FOOLS.
Kwesi Asamoah,
Dallas,Texas, USA.