Ghana Post Company Offers Free Deliveries To Shoppers With Digital Addresses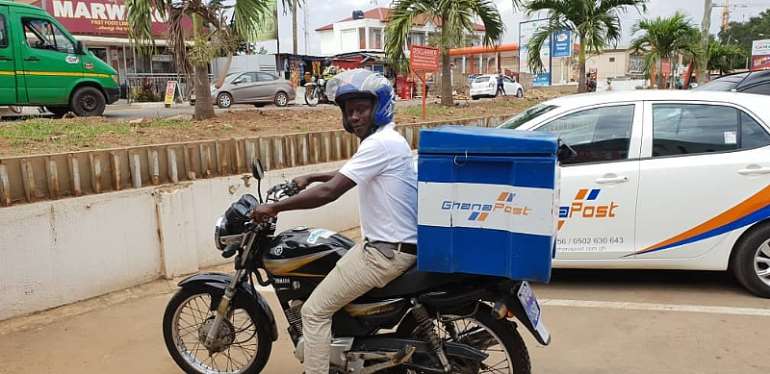 The Ghana Post Company announces for the information of the general public that it is currently offering free parcel and shopping deliveries to the doorstep of shoppers with reliable Ghana Post GPS Digital Address systems.
This is part of activities marking this year's World Post Day celebrations which falls on Tuesday 9th October.
This offer further coincided with Ghana Post's Customer Service Week which was launched last week.
The World Post Day memorializes the date of the founding of the Universal Postal Union (UPU), a specialized agency of the United Nations (UN), which is an umbrella organization of all postal administrations and regulations through out the world.
UPU was founded to ensure the organization and improvement of postal services and provide technical assistance in the form of training equipment and materials to member countries.
According to the Head of Corporate Communications, Kobi Hemaa Osisiadan Bekoe, merchandise shopped from Marina Mall and Shop & Save from now to the 13th of October are being delivered for free to the homes of shoppers and family and friends with Digital addresses.
"Yes, free parcel delivery from Ghana Post. All you need is to shop at Marina Mall or any of Shop & Save branches in Accra, write the recipient's digital address and telephone number and locate our stand at the mall. For enquiries, call our customer care center on 0579579100/ 0302668138"