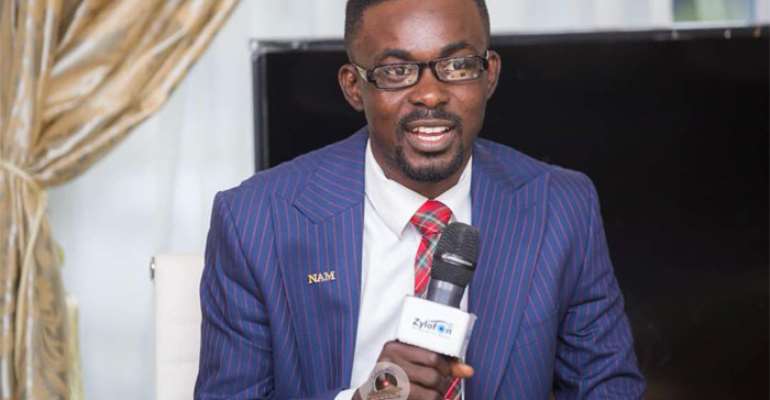 Menzgold Ghana Limited's payment of extra values on its customers gold deposits appears to be in limbo.
This is as a result of the confusion between the Securities Exchange Commission (SEC) and Menzgold Ghana Limited over SEC's claim of irregularities in the company's operations.
In an interview with the media on Tuesday in Accra, SEC's Deputy Director-General, Paul Ababio, indicated that the Commission (SEC) has not stopped Menzgold from paying its existing clients their dividends on the Gold Vault Market investment.
According to Mr. Ababio, SEC's directive was for Menzgold Ghana Limited "to halt doing new business."
But Menzgold is arguing that it is unable to pay dividends due to the suspension of its operations by SEC.
In a statement issued by its management, Menzgold Ghana Limited explained that "the gold collectibles offered for trade by patrons of our Gold Vault Market product are subjected to our quality controls and traded for profit which is shared as extra value with the product owner or trader."
Menzgold Ghana pointed out that "any act, order or instruction therefore, designed, or decreed to forbid Menzgold from trading makes it impossible to generate any revenue whatsoever out of which extra values are charged and paid to those entitled."
According to the statement, "thought provoking as these ambiguities on the part of SEC may be, Menzgold Ghana is still committed to ensuring that its business operations return to normalcy as soon as possible as the firm is deeply saddened by the social and economic inconveniences this decision and directive of the SEC has caused our customers and the organization."
It would be recalled that SEC earlier this month ordered Menzgold Ghana Limited to suspend its gold trading operations with the public.
The directive, according to SEC, was based on the fact that Menzgold has been dealing in the purchase and deposit of gold collectibles from the public and issuing contracts with guaranteed returns with clients, without a valid license from the Commission.
The Menzgold move, SEC explained, was in contravention of "section 109 of Act 929 with consequences under section 2016 (I) of the same Act."
The company was, however, allowed to continue its "other businesses of assaying, purchasing gold from small-scale miners and export of gold," according to SEC.
Investors Angry
Meanwhile, the Coalition of Independent Investors Ghana (CIIG) has registered its displeasure with Menzgold's 'refusal' to pay dividends to its members.
In a statement signed by its Convenor, Mohammed Ismail, CIIG indicated that its attention has been drawn to the issue that "Management of Menzgold Ghana Limited" has "deliberately stopped payment of dividends to existing customers and that of those whose agreement had expired since August 2018."
According to CIIG, "Menzgold's refusal to pay our members who are customers of their firm, in pretence to not understand the simple directive of the SEC, has brought untold hardship, leading to a complete breakdown of economic activities of some of our members."
The statement continued that "it is in the light of this, that the CIIG calls on Menzgold to expedite payment immediately to our members by Menzgold's own stipulated date of September 28, 2018."
It added that "our members, totaling 3,000 who are customers of Menzgold shall not leave the premises of Menzgold if payment plans by management of Menzgold is not communicated to members (customers)."