Ghanaian Youth Should Be More Innovative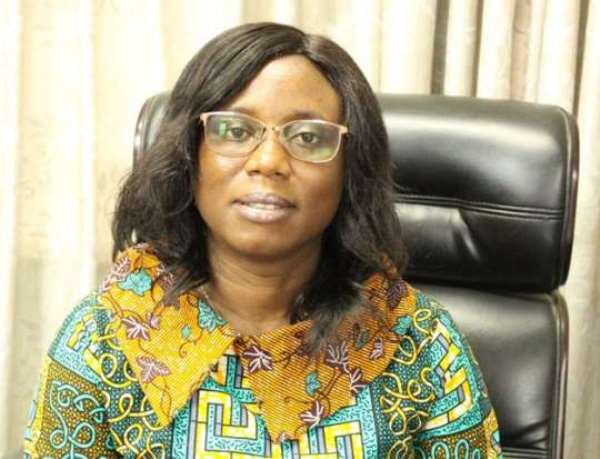 Dr Wilhemina Quaye, Director of Council for Science and Industrial Research (CSIR) at the Science and Technology Policy Research Institute (STEPRI), has said the application of technology and innovative ideas is a requirement for the nation to attain the Sustainable Development Goals (SDGs).
She called on the youth to come out with new ideas in solving challenges in their communities.
Dr Quaye was contributing to a panel discussion at this year's Social Good Summit organized by the United Nations Development Programme (UNDP) on leveraging technology and innovation towards the achievement of the SDGs at Koforidua.
Dr Quaye urged the youth to lead responsible lives and use their mobile phones to seek knowledge and read widely to learn what is happening around them.
She said many young people are often complaining of their inability to raise various resources to implement their ideas and said many of those resources are around and urged them to seek information about where to locate those resources within the country.
Ms Liticia Browne of the Office of the President said government is putting in place measures to ensure that the nation plays a leading role when it comes to the achieving the SDGs in Africa.
She said cabinet has put in place a system to ensure that all activities of government comply with the provisions of the SDGs.
Ms Browne urged the youth to come out with innovative idea to help solve local challenges and help make life better for their communities.
Mr Louis Kuukpen of UNDP urged the youth not to be deterred by challenges and strive to attain stated goals adding that it is young people who took Ghana to space and not the elderly.
Mr Kuukpen said UNDP is investing in innovations by providing funds to UNDP country offices and partners to test new ways of solving development problems.
Mr Joseph Quansah, Satellites technologist of the All Nation University, called on the youth to aspire towards excellence in everything they do, be time conscious and ensure that they meet their deadlines.
Mr Michael Asante-Afrifa, founding partner of Dext Technology, urged young people to think of partnering with others in the implementation of their innovative ideas.
He said team work would help to achieve better results in terms of resource mobilization and combination of ideas.
Ms Praise Nutakor, Communications Analyst of UNDP, said the Social Good Summit is organized annually when the United Nation General Assembly is in session to raise awareness on the SDGs.
Earlier in a welcoming address, the President of the All Nations University, Dr Samuel Donkor expressed appreciation to the UNDP for choosing the All Nations University to host the organization of this year's Social Good Summit.