On The Appointment Of Mr. Akbar Yussif Rohulllah Khomeini As The Deputy National Communications Director Of The NPP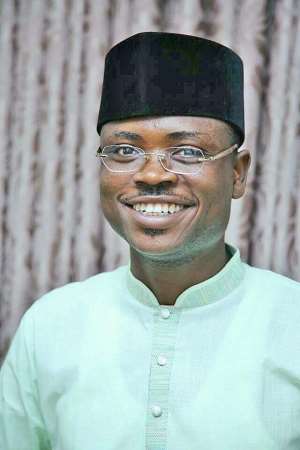 Undoubtedly, your selfless service towards the success of our great party, the NPP over the past years has been acknowledged.
We wish to congratulate you on your appointment as the deputy national communications director. We are particularly thankful to the president, the national council, the national executive committee and the national steering committee of the NPP for the trust they reposed in you.
We have no shred of doubt that your demonstrable personal qualities, including your communication prowess and civic engagement which have won the admiration of friends and foes alike will have an amplified impact on the nation, our dear party and the youth in general.
Be rest assured that the team is committed to working closely with you in your new office. To strengthen our working relation, we shall soon come out with our plan of how we can closely involve you on matters of communication, youth leadership and empowerment, so that, together, we can all contribute our part towards bringing resounding victory to our dear NPP come 2020 and beyond.
The team hopes that you will continue to bring to bear your most cherished qualities of respect, sincerity and dedication to duty in your new circumstance.
Once again, Congratulations!
Respectively yours
Signed
FUSHEINI IDDRISU JUNE
Ag. COMMUNICATIONS OFFICER
YENDI CONSTITUENCY