GIFEC Lauds Moves To Bridge Digital Gap In Ghana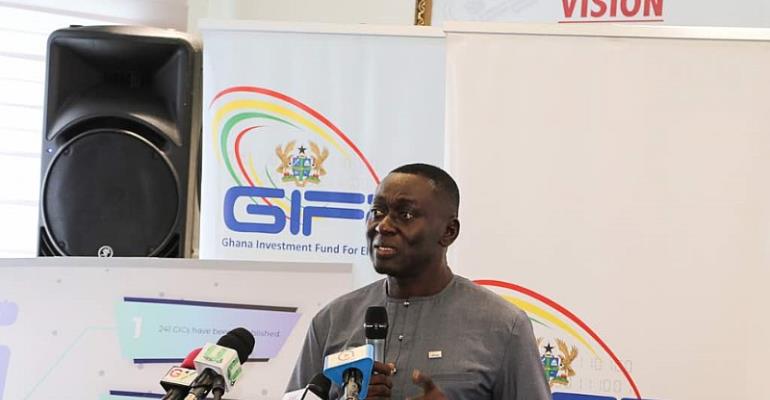 The Chief Executive Officer (CEO) of the Ghana Investment Fund For Electronic Communications, (GIFEC), Mr. Abraham Kofi Asante, has lauded initiatives and projects as part of efforts to bridge the Digital gap.
According to him, it has undertaken a number of rural-centred initiatives over the past years in unserved and underserved communities, all aimed at narrowing the digital gap.
Speaking at a press conference in Accra, he explained that, through government collaborations with mobile network operators have over the years helped narrow the Ghanaian digital gap.
"Rural Telephony Project (RTP), through close collaboration with Mobile Network Operators (MNOs) led to the following accomplishments over the years: 117 RTP sites constructed (2014 – 2016), 100 RTP sites constructed using UMTS 900 (2017), 85 repeater sites (May 2018), 900 communities covered and 200 RTP sites to be constructed by the end of 2018 of which 50 have already been completed."
"Under the Cyber Laboratory programme; 819 Educational Institutions were provided with Computers, Printers, Scanners and Projectors while 120 Basic Schools are to be equipped with ICT Laboratories by the end of 2018"
Touching on the GIFEC Satellite Hub, which provides Internet Points of Presence in unserved/underserved communities through the installation of a VSAT Satellite Hub, he said, "100 VSATs internet sites have been installed, 25 RTP sites integrated into the hub, 82 CICs connected to the internet."
Furthermore, on what people go through to access the internet in the rural areas, Mr. Abraham Kofi Asante said, "Most people in rural areas, mostly find it very difficult to get good receptions during the making of calls to their loved ones in the cities, as most have to either climb trees, or go to places where they can hear or get good call receptions."