20 Out Of 34 GSE Companies Fail To Comply With Financial Reporting Rules - Study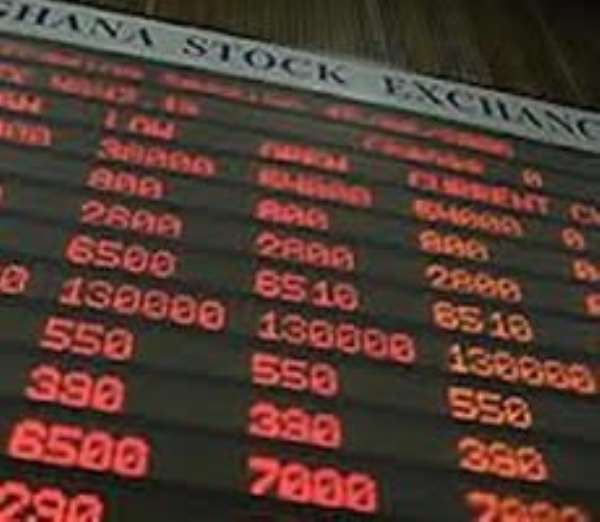 At least 20 out of 34 companies listed on the Ghana Stock Exchange (GSE) have failed to comply with the International Financial Reporting Standards (IFRS) as required by law, an independent study has found.
The study- The state of corporate reporting and governance of listed companies- conducted by Dr. Valentin Mensah shows a worrying trend of companies either providing inconclusive data on their financial statements or providing nothing at all both of which are in clear violation of the IFRS.
"The results indicate that only 15% of the 34 companies satisfactorily complied with the SEC Regulation by filing their annual reports by the deadline of 31 March 2018," the study concluded after reviewing the listed companies' 2017 annual report filings.
Even more worrying is the fact that five major banks were unable or failed to comply with the annual report filing at the time when the banking industry is under siege with takeovers triggered by challenges of liquidity.
Study objective
For a country grappling with issues of bribery and corruption, an effective corporate governance mechanism which will ensure adequate disclosure, accountability and transparency of financial information is needed to fight the canker.
Dr Mensah who is also a governance and reporting researcher and practitioner, told Myjoyonline.com, the study, in part, was to assess the effectiveness of the 1963 Companies Act in addressing modern challenges in corporate governance as well as compare the Companies Bill 2018- which will regulate business activities when passed in law- with current business legislation of various Commonwealth countries.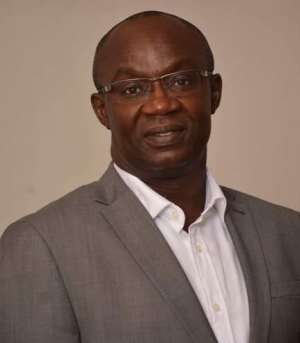 Dr Valentin Mensah
The rationale is also to assess the effectiveness of the 2018 Bill in creating an appropriate regulatory framework for corporate reporting and governance.
Ghana's corporate governance record is all but encouraging.
"In a KPMG and ACCA study on corporate governance requirements for listed companies in fifteen (15) African countries published in 2017, Ghana ranked 12th with 82 points, behind the top five countries South Africa (145), Kenya (128), Mauritius (126), Nigeria (124) and Uganda (120)."
The country risks losing out on many foreign investment opportunities especially from countries like US, UK whose citizens and businesses have stringent corporate governance rules regulating their activities home and abroad.
"The US Ambassador to Ghana echoed during a Corporate Governance Initiative roundtable in August 2017 that investors from the US stay away from investing in Ghana because they do not want to be prosecuted back home over allegations of corruption," the study reported Mr. Jackson as saying.
"The above highlights the urgent need to reform and revamp the 1963 Companies Act with a view to strengthening the corporate governance requirement in Ghana and attracting the inflow of direct foreign investments into the country," the report added.
As part of efforts to fight bad corporate governance, Ghana adopted International Financial Reporting Standards (IFRS) in January 2007 as part of international efforts to develop common accounting standards.
Dr. Mensah said despite this new reporting standards objective is far from being realized. While the draft Companies Act 2018 is similar in many significant ways to Kenya at least on the issue of accounting records and financial statements, the study also reports of a significant omission.
"Another important feature in the Companies Act 2015 (Kenya) that has been omitted in the 2018 Bill (Ghana) is the requirement for companies to keep their accounting records for seven years. The 2018 Bill should include a provision requiring accounting records to be kept for six (6) as required by Nigeria and also to align with Ghanaian laws on taxation," the report said.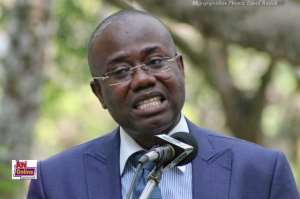 Gift giving
On the issue of gift giving and the role of company directors, the study found that the 2018 Bill (Ghana) is silent on whether or not Directors of companies can accept gift but the Companies Act 2015 of Kenya is unequivocal about the need for Directors to stay away from accepting gifts.
This clause is particularly important in fighting bribery and corruption especially in the wake of the #Number 12 investigative scandal which had Ghana's GFA boss accepting gifts from a supposed business partner, who unknown to him was an undercover journalist.
As part of its recommendations the study among other things, proposed that the filing of annual reports with the GSE must be rigorously enforced.
Story by Ghana|Myjoyonline.com|Nathan Gadugah