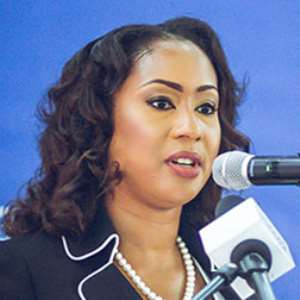 The Board of Directors of World Trade Centre (WTC), Accra, has appointed Ms Jane Reindorf-Attoh, as its new Managing Director effective June 1, 2018.
A Statement issued in Accra by the Board said she took over from Mr Emmanuel Doni-Kwame, who managed the company from April, 2013 to May, 2018.
Until her appointment, Ms Reindorf-Attoh was the Deputy Chief of Party for USAID project, responsible for the monitoring and achievements of programmes that received USAID funding for economic and agricultural development in Ghana.
It said in that capacity, she co-managed a team of professionals, who worked directly with Ghana's Ministry of Trade and Industry to support the creation of the Ghana International Trade Commission, advice on trade policy reformation and its implementation.
The statement said before transitioning to a career in development, Ms Reindorf-Attoh worked for over 15 years in the US Aerospace and Defence sector, holding Senior Leadership roles for fortune 500 companies such as Airbus North America and BAE Systems.
'At BAE Systems, she served as an advisor to the International Business Development Unit and was a key contributor during the evaluation and negotiation of large infrastructure projects in Africa,' it said.
It said as a Senior Human Resources Manager at Airbus, Ms Reindorf-Attoh provided strategic Human Resources counsel to the Chairman of Airbus North America, his executive team, and corporate functions.
She also led Diversity, Inclusion and Employee Engagement activities for Airbus Group and its subsidiaries in the North America region; and was responsible for setting the Diversity and Engagement strategy, enabling Airbus to attract and retain the best talent and build a culture of engagement, agility, and innovation.
Ms Reindorf-Attoh holds a Master of Science in Management from the University of Maryland University College and a Bachelor of Science in Management from George Mason University in the United States.
The WTC, Accra, is one of the leading trade promotion organisations in Ghana and is part of the global World Trade Centres Association present in over 90 countries spread across 320 cities.
The mission of WTC Accra is to integrate Ghanaian businesses into the worldwide alliance of World Trade Centres and provide these businesses with services and facilities that make the conduct of international trade and investment easier, faster and cheaper, in order to enhance Ghana's economic growth and prosperity.
With the Executive Chairman's focus on promoting intra-Africa trade, now is the perfect time to appoint a strong leader that can drive his vision to execution.
Ms Reindorf-Attoh has a track record of working in highly dynamic organizations and looks forward to accelerating what works well for WTC Accra while at the same time disrupting what needs to change.
GNA