Constant Attack On John Mahama; Let's Boycott Multimedia As A Party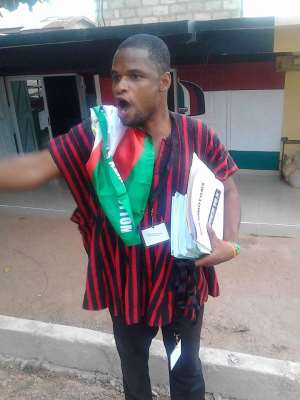 Why should we always allow these multimedia guys to continue bullying us? It's very pathetic comrades.
It has happened severally and we have always kept mute. Even in power we allowed them to bully us by pushing their agenda through.
Nothing about the NDC makes them happy. Their wish is for the NDC to be in opposition. The grassroot is angry and something must be done as soon as possible.
1. Now all their programs are now directed to suit the Npp's agenda. Badwam is now like an extension of Npp program on Oman FM and Net2 TV. Every Tuesday Kennedy Agyapong becomes the host while Omanhene takes the position of a panelist. It's pathetic to see Ken Agyapong insult and hit a host on a live program just because the host is in the pocket of Kennedy Agyapong. Omanhene now always shows how bias he is anytime Sammy Gyamfi is on set because he takes instructions from his pay masters.
2.Newfile has also become an Npp platform under Sampson Lardi. How can four panelist be invited every Saturday on newsfile with only one being a representative from NDC and the other three aliened to the Npp and even mostly including the host himself? And we are happy as a party? It surprises me no one is making any move to stop that bias nature of the multimedia and their agenda to keep us in opposition.
How can they always make Kwaku Baako, the chief government spokesman, a regular panelist, and invite an Npp person as well as another Npp person like Ace Ankomah as a neutral person?
3.Multimedia sacked Bobie Ansah for speaking the truth about Nana Addo because they hate the truth.
4.They sacked Songo who has been consistent with his watch on the GFA and the sports ministry. Under the NDC Songo's program caused Hon. Afriyie Ankrah and others their jobs and he was hailed as a hero.
Songo insulted Charlotte Osei on his program and no serious action was taken against him, Songo criticized Prof Mills and JM for eight years and he was hailed and made the king of Kings.
Just one and half years of criticizing Nana Addo and his government, he was suspended twice and finally sacked for telling the "truth". Thesame " "truth" he told and was hailed a saint under the NDC. This shows how hypocritical and biased the multimedia group is.
Multymedia is an extension of the Npp communication machinery. This is a fact!
The least said about Joy FM, the better. They have lost their credibility. Even Oman FM has credibility more than them. They are more dangerous than Nyantakyi and GFA combined.
Multimedia has soon forgotten that it was under the NDC they acquired their licence to established Joy FM.
They have forgotten it was under the same NDC they had SSNIT loan to expand to become the so called multimedia group they call themselves today.
With all these happenings, I don't blame them but my own party.
I blame my own party because we neglected our own media houses for eight years in power while pro-Npp stations were being pampered and fed.
We were pushing all adverts to multimedia while muntie, radio gold, TV gold collapsed under our watch. It took Mogabe to threaten a boycott of Pampaso before government gave them some skeletal adverts on credit, only God knows if they were even paid.
My party even in election year when JM was complaining of the "media plot" against him, our leaders still neglected TV gold and gave all adverts to multimedia and even procured a whole channel ECN channel on multi TV to show our projects while TV gold was showing cartoon which eventually led to its shut down.
Our news papers were not left out. Only God knows how our papers survived under the NDC. While our papers were starving, Daily guide was given front-page political adverts continually for more than six months till we lost in 2016.
How could we be so wicked to ourselves as a party? No wonder comrade Anita Desoso also made it clear that the party really fed multimedia while we were in government and neglected our own.
It's very pathetic and disheartening.
How long should we wait for multimedia to bring down our leaders before we act?
How long should we wait for multimedia to continue to destroy our party?
How long should we wait for JM to be insulted by the multimedia?
Do we want the party to collapse before we boycott their programs?
Do we want multimedia to destroy all our leaders before we expose their evil plans against the NDC?
The time to act is now and some of us expect action from our communicators. We want a total boycott of all activities on multimedia with immediate effect.
Enough of the intimidation,Enough of the hypocrisy, Enough of the wicked agenda to keep us in opposition and Enough of NDC entertaining the multimedia.
The time to act is Now!
2020 is Possible but it's just a matter of time.
*#PossibleTOGETHER🤝*
*Efo Worlanyo TSEKPO*
B/A Regional Youth Organizer Hopeful.