Stakeholders Call For Development Of Livestock Market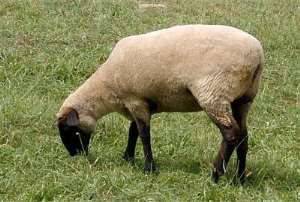 Stakeholders at the just ended National Workshop on Livestock and Transhumance have called on law and policy makers to deal favourably towards the development of the livestock market in the country.
According to the stakeholders, the livestock market had been neglected for far too long because any agricultural policy was geared towards crop farming leaving the livestock sector to itself.
The two day workshop was organised by the Centre for Indigenous Knowledge Organisational Development (CIKOD) and the Ghana Developing Communities Association (GDCA) with the sponsorship from Agence Francaise Developpement (afd) to brainstorm and come out with solutions to ensure peaceful co-existence between crop farmers and transhumance.
It is also to share Togo's experience and success stories in that field.
Participants, who were drawn from all over the country, were of the view that to achieve food security both food and livestock needed to be managed well.
'We need both food and protein to have a healthy society, so one cannot be sidelined in favour of the other,' they said and urged the government and policy makers to use the value chain concept in planning to encourage partnerships.
They also emphasised the need to ensure peaceful coexistence and social cohesion by addressing the conflicts associated with the transhumance for the country to make economic gains.
The stakeholders also urged organisers to form a joint committee to meet counterparts in Togo and Burkina Fasso to foster communication as well as learn the best practices from each country.
Dr Oppong Anane, Chairman, National Cattle Ranching Committee, said the worrying climatic change in the Sahelian countries 'demands that as a country we must strategise to avoid possible conflicts'.
He said: with the situation there, whether we like it or not, we are going to have the herders among us and it is key that we plan ahead to curb conflicts in future'.
Mr Daniel Banuoku, Deputy Executive Director - North, called for strong governance structure to achieve the target and pledged CIKOD and GDCA's preparedness to continue to find resources to continue the debate till they addressed the problem.
GNA
By Patience Gbeze, GNA