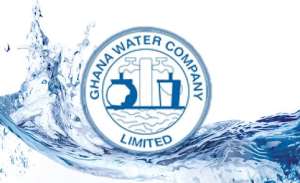 Our attention has been drawn to the above named article published on 16th February, 2018 by one Fadi Dabbousi Samih, on your online platform, www.modernghana.com.
We write to categorically reject the blanket allegation made by the writer about employees of Ghana Water Company Limited (GWCL). It is so unfortunate that he decided to use the media to insult all staff of GWCL, instead of reporting the issue he had to our officefor redress.
Mr. FadiDabbousiSamih, was quite myopic and unduly hasty in concluding that Mr. Michael C. Wirrom, our employee, is a hungry criminal, a greedy freak, a nation wrecker, a terrorist and someonecommitting a treasonable offence, when in fact,he has no evidence to support his wild allegations.
What really happened?
On 16th February, 2018 our Customer Care Supervisor, Mr. Michael Wirrom and two other field workers of ours went on a taskforce exercise to demand payment of water bills from defaulting customers.
Mr. Wirrom and his team got to the home of customer number 020711458891 and met Ms Lea, a lady who named Mr. Fadi Dabbousi Samih as her boss.
Our employee informed Lea that her boss was in arrears of GHC721.62 (excluding his current January 2018 bill, of GHC329.25, which was not considered as part of the arrears) and that the bill had to be paid, failure to which water supply was going to be shut to their home.
Lea told our employees that her boss had paid an amount of GHC230.00which had not yet reflected on the account. She then brought a receipt of the un-reflected payment, which our employees rightfully deducted from the arrears and asked for the remaining balance of GHC491.62 to be paid.
Lea called her boss, Mr. FadiDabbousiSamih on phone, to inform himthat GWCL officials had come to demand for payment of water bills. Upon Mr. Samih's request, Lea handed the phone over to Mr. Wirrom to speak to her boss.
In the telephone conversation, Mr. Samihcomplained about the Meter Reader assigned to his area,giving an excuse and blaming his indebtedness on late delivery of the bill.
Once Mr. Fadi failed to make the payment, our employees disconnected his water and left the premises.
Lea denies bribery allegation againstWirrom and his team
When our attention was drawn to the publication, we detailed our Internal Audit and Commercial Managers to go and investigate the matter. Together with Mr. Wirrom, they went to the same house where the said incidence took place.
Lea, who named Mr. FadiDabbousiSamih as her boss, swore that Mr. Michael C. Wirrom, our employee and his team, did not demand to be paid any bribe or be given anything to prevent them from disconnecting water to the house.
Lea said Mr. Wirrom and his team just demanded for payment of the amount in arears.
Our interaction with Lea on tape.
In fact, Mr. Fadi Dabbousi Samih, was not at home when the incidence occurred. Our employees had dealings with Lea only, and she denies the bribery allegation against Mr. Wirrom and the team sent to that house on 16th February this year (we have this on tape).We therefore urge Mr. FadiDabbousiSamih to retract his comments and apologise to Mr. Wirrom and all employees of GWCL.
As we write this rejoinder, Mr. FadiDabbousiSamih's house remains disconnected from our supply. The procedure is for him to come and settle his indebtedness, pay a reconnection fee so we can reconnect him. However, he says if we do not reconnect him, he will never pay the amount he owes us. Is this how responsible citizens behave?
Issued By: Ghana Water Company Limited, Accra West Region