Minister Directs Senior High Schools To Report All Sicknesses To Health Officials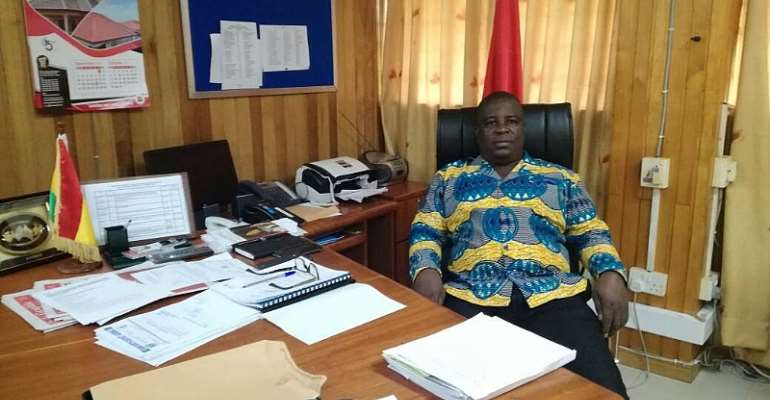 Deputy Eastern Regional Minister, Joseph Tetteh, has advised all Senior High School heads in the Eastern Region to report all strange diseases to the appropriate health authorities in the Region.
In 2017, a number of senior high schools in the Eastern Region reported a number of meningitis-related incidents which led to a few deaths and the hospitalisation of several others.
50 students of the Asamankese Senior High School in the West Akim District were also quarantined for several days following suspected meningitis infections.
Joseph Tetteh, in an interview with Citi News as schools in the Region reopened, pleaded with school authorities not to try to treat the illness they are not familiar with.
"We are still sad about the student who died at Sectech and may God keep his soul. As school reopens this week I want to caution all school heads and their subordinates not to try to treat or manage sickness and diseases they are not familiar with at the schools," he said.
"We have hospitals and other health facilities around who are well equipped and better resourced with equipment and have qualified human capacity to well manage every health issue, we do not want school authorities to wait and unnecessarily delay health-related cases in schools to aggravate the situation to create problems for health workers so am advising all heads to report promptly and timely all suspected cases to the hospitals for immediate attention and intervention."
The deputy minister, who is also the Member of Parliament for Asesewa in Upper Manya Krobo was very much optimistic this new academic year will be free from the health incidents recorded last year.
"After the incidents recorded last year in our Senior High Schools the Regional Coordinating Council has engaged the Ministry of Health and Ministry of Education in series of stakeholder meetings, a number of recommendations were tabled and discussed extensively and the recommendations made will be implemented and enforced in all the schools in the Region so am very confident we will not see what happened in our Senior High Schools last year again," he added.