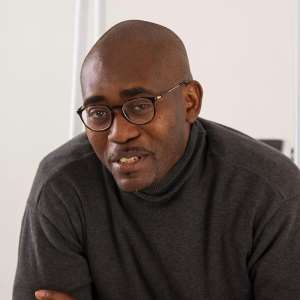 Ghana exists in a global World, the world does not exist in Ghana. It means even though Ghana can POSITIVELY influence components of the world's way of doing things, it must largely also accept to follow certain ways the world generally does business.
The world is EXTREMELY competitive. The world moves extremely FAST. The world today is purely BUSINESS. Add them together – successful economies increasingly mean economies that support FAST BUSINESS EVOLUTION. This forms the basis of the World Bank's EASE OF DOING BUSINESS INDEX. In Simple terms, it is an index that measures 10 elements that are crucial to setting up and operating business in 190 countries and ranks those countries accordingly. It has become a global guide to many investors in determining WHERE they can GO TO and do business – local or foreign.
The 10 areas are: (1) Starting a Business; (2) Dealing with Construction Permits (3) Getting Electricity (4) Registering Property (5) Getting Credit (6) Protecting Minority Investors (7) Paying Taxes (8) Trading across Borders (9) Enforcing Contracts (10) Resolving Insolvency
Out of the 190 countries ranked at June 2017, Ghana currently ranks 120th – compared to Zambia 84th, Lesotho 104th, Rwanda 41st, Kenya 80th, etc – quite a gap. I wish to make a very obvious point. If you took a closer look at all 10 criteria – you would realise that if #1 (Ease of starting a Business – registration) doesn't happen, all the remaining 9 are almost irrelevant.
I agree by June'17, our new Government just assumed power and so efforts would not have largely reflected in the 2017 rankings. But you would equally imagine that knowing all the above and winning the 2016 elections with the focus "WE ARE OPEN FOR BUSINESS" – that the ONE thing we would have thrown all efforts at getting right is #1 – Making it easy to start business in Ghana.
I am a Ghanaian. In August 2017, I registered a consulting company, then followed through by relocating to Ghana in September 2017. I was delighted when I was made to understand the Registrar General's department and its operations were going all DIGITAL. We needed that. I subsequently decided to have my Registered business name changed. I went to the Registrar General's office on 7th November 2016. It took me 5 hours, GhS 110, and 7 different queues to have my application reviewed, approved and processed. At one of the kiosks, I noticed on the computer screen of the lady serving me, that the actual changes were being updated. "Excellent" I thought to myself. It was a bit disappointing when I submitted my PAYMENT SLIP (which even bears my company's NEW name) to the last kiosk (opposite the on-site bank) and was told, "You should hear from us in roughly 3 weeks' time" – disappointing because the actual first registration took 3 weeks and it got me wondering – "why should a change of name take the same time, especially after all checks and approvals had been done between the 5 different kiosks"
Early December 2017 I followed up – no show. On 3rd January 2018, I followed up and got the reassuring email from "the IT team" that read "We have checked the system and it APPEARS that it is pending approval of the relevant department. We have contacted them and HOPE to get it resolved." (emphasis mine).
Today is 8th January 2018 – 2 calendar months since a paid application for a change of name of an already registered entity. Just a change of name! – ARE WE OPEN FOR BUSINESS........ OR THE SHOP IS JUST OPEN??