Anti-malaria vaccines out in 2018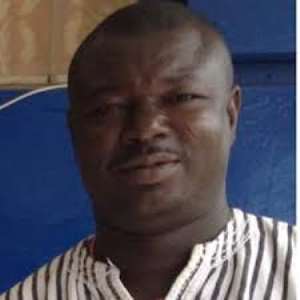 Dr. Gabriel Gbiel Benarkuu
The Ghana Health Service (GHS) is making frantic efforts toward the piloting of the administration of anti-malaria vaccines in 2018 in six regions of Ghana, including the Brong Ahafo Region.
The follows the addition of malaria to the 13 already known childhood killer diseases in Ghana and so anti-malaria vaccines will from 2018 be administered to newly-born babies in the country as well as children below five years.
The Brong Ahafo Regional Disease Control Officer, K. Amofa Boateng was speaking in Sunyani on the last Friday of 2017 at a programme organized by the Ghana Coalition of NGOs in Health for Traditional Authorities and the Media.
The aim of the programme was to deepen participants understanding about immunization and make them "Immunization Champions" in their respective communities and places of work.
Mr. Amofa Boateng explained that immunization was a form of preventive medication which prepared the body to fight against diseases. "It also protects individuals and communities from infectious diseases", he added.
He emphasized the need for parents to ensure that their children undergo periodic immunization course as prescribed by doctors from birth till they are five years old.
The National Chairman of the Ghana Coalition of NGOs in Health, Dr. Gabriel Gbiel Benarkuu, called for the setting up of "Immunization Fund" by government to ensure that immunization exercises are effectively carried out across the country each year.
"At the moment about 150,000 to 200,000 children below age five are not immunized each year mainly due the lack of adequate funds and other resources to enable health workers to reach out to them and so the setting up of a dedicated fund for such an important exercise will help address the issue", Dr. Benarkuu explained.
He mentioned places like Dormaa Municipality, Dormaa West District, Jaman North District, Asunafo South District, Asunafo North, Pru District, Atebubu-Amanten, Sene East and West districts as some of the areas in the Brong Ahafo Region where immunization exercises have not been very successful over the years.
Dr. Benarkuu, who is also the Chief Executive Officer of MIHOSO International Foundation, an NGO based in Sunyani, called for the active involvement of traditional authorities and religious leaders in the campaign aimed at securing a hundred percent coverage in future immunization and vaccination exercises.
Richard Kofi Boahen, Sunyani