The Majority Leader and Minister of Parliamentary Affairs says estimates for projects to be executed by the Ministry of Special Initiatives are on a high side.
Osei Kyei Mensah-Bonsu insists the bloated figures must be interrogated even though the house reluctantly but unanimously approved the budget for the Ministry.
The estimated figures for projects to be executed by the Ministry in the 2018 financial year have been mind boggling and have attracted some huge public criticisms.
The Ministry is looking to develop a new website at a cost of ¢800,000, a cost higher than what they budgeted for buying a brand new four wheel drive. The Ministry is seeking to buy 20 of the four wheel drives at a total cost of ¢10 million which means one vehicle will be bought at a cost of ¢500,000.
That is not all. The Ministry is also seeking to spend ¢6.5 million on furniture with the construction of 100 markets estimated at the cost of ¢110,000,000.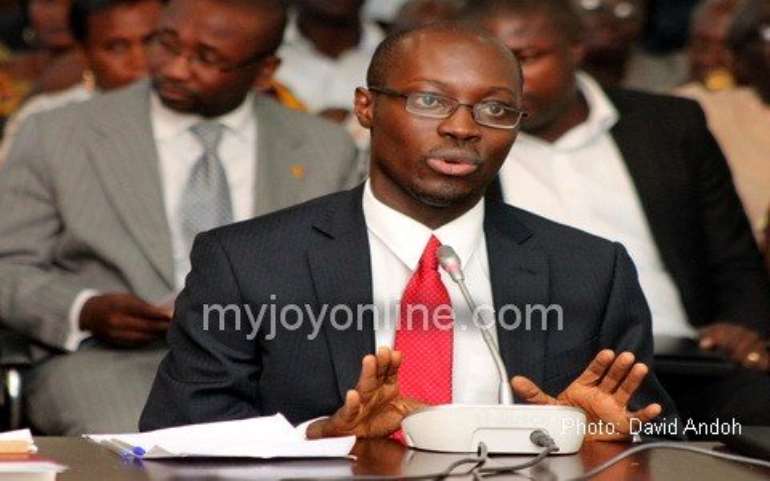 The estimates have left many surprised. The Minority Spokesperson on Finance, Ato Forson says the government cannot sublet these purchases and execution of projects to a new ministry when there are substantive ministries equipped to handle and execute them.
He said the Ministry of Special Initiatives cannot pretend to have competencies in purchasing ambulances when the Ministry of health is better equipped to do so.
The Ministry cannot oversee the construction of classroom blocks when the education ministry already has the logistics to do that.
"Mr President don't let your ministers pretend to be what they are not ," he said, adding, "allow the sector ministers to do their work."
His concerns, especially the cost element involved, were largely agreed to by the Majority Leader who called for an audit into the projects.
"The report is giving us some indications about some procurements that will be done. Four wheels, six unit classroom blocks with ICT centres, boreholes, ambulances. If you are relating the cost, the cost may be very high. We need to interrogate this... We can't live with this." he said.
The budget estimates were approved with the only consolation that the Finance Ministry will never release monies for the execution of such projects at such exorbitant cost.
The Minority Leader Haruna Iddrisu reluctantly recommended the approval of the budget estimates despite the concerns, Joy News' Parliamentary correspondent Joseph Opoku Gakpo reported.
The Majority Chief Whip Mathew Nyindam has however defended Parliament's decision to approve the bloated figures.
Even though he conceded that the figures were problematic he said Parliament was constrained and had to approve it.
Story by Ghana|Myjoyonline.com|Nathan Gadugah