Rice Production To See High Yields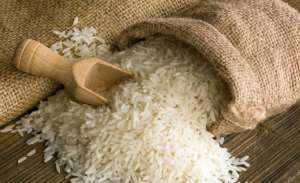 Rice yields are projected to rise by at least four folds following the implementation of the Rice Seed Scaling project, which has ensured increased availability of certified seeds for cultivation.
This will help in reducing rice importation into the country, which currently stands at approximately 550,000 metric tonnes per year at a cost of between $300 million to $600 million per annum.
Mr Gary Mullins, Chief of Party of the Agriculture Technology Transfer project of the United States Agency for International Development (USAID) said at a stakeholders' workshop to end the Rice Seed Scaling project at Nyankpala, near Tamale.
The Rice Seed Scaling project was implemented from 2015 to 2017 by AfricaRice and the Savannah Agricultural Research Institute (SARI) amongst other partners with funding from USAID to stimulate the development of a sustainable rice seed system in the northern part of the country.
The project trained technicians from SARI on breeder seed production while private seed companies were also trained on foundation and certified seed production and seed business management to ensure continuous production of early generation and certified seeds for cultivation.
During the project period, rice farmers' access to and cultivation of quality certified seeds such as AGRA Rice and Jasmine Rice increased, which was significant for the development of the country's rice system.
Mr Mullins said efforts would be made to disseminate the productivity-enhancing technologies to more farmers to join efforts in stemming the flood of rice imports into the country.
Mr Boubakary Cissé, Seed Expert and Country Coordinator of the Rice Seed Scaling project, said the project had re-established trust for various classes of seed amongst farmers, which was essential for the sustainability of the rice sector.
Mr Cissé expressed the need for all actors in the rice sector to consolidate the project achievements through backstopping, on-the-job training, establishment of demonstration plots and media campaigns to ensure increased cultivation of certified rice seeds for increased yields.
Mr William Boakye-Acheampong, Northern Regional Director of the Department of Agriculture urged private sector to take advantage of the project by ensuring the availability of certified seeds for cultivation.
Mr Martin Pwayidi, Organizing Secretary of Seed Producers Association of Ghana, Upper East Region, said the project helped to ensure technology transfer for stakeholders assuring that seed producers would work to ensure availability of certified seeds.
GNA
By Albert Futukpor, GNA