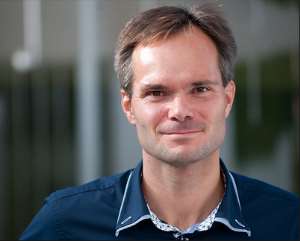 Finland's Foreign Trade and Development Minister, Kai Mykkänen, will visit Ghana in mid-November.
He will arrive in the country with a business delegation comprising more than 20 Finnish companies operating in the areas such as power, ICT, telecommunications, CleanTech, health & wellbeing and education.
The visit takes place in the year that marks Finland's 100th Anniversary as an independent nation.
It is also the year when Ghana celebrates its 60th Anniversary, and Finland-Ghana diplomatic relations reach 40 years.
The Ambassador of Finland to Ghana, Pirjo Suomela-Chowdhury, said the visit is a clear indication of the strengthening business relations between Finland and Ghana.
The envoy said that already there are many important Finnish companies doing business in Ghana.
Previous high-level visits and company interest also bear witness to the numerous possibilities for cooperation.
With its reputation as one of the most stable countries in Africa and with the new government in place since early this year, Ghana is seen by many Finnish companies as an attractive business destination.
Ambassador Suomela-Chowdhury believes that expanding trade between Finland and Ghana will offer many more opportunities for true win-win partnerships that will benefit both countries and their peoples for years to come.
Examples of areas where Finland has strong know-how and expertise include renewable energy, waste and water treatment, telecommunications, digitalization, security, health & wellbeing and education – all areas that have great relevance also to the Ghanaian government and the private sector.
For Finnish companies, the visit will be an excellent chance to present their strengths, while learning more about the possibilities that the local market offers.
While in Ghana, Minister Mykkänen, together with the business delegation, will be looking forward to meeting important high-level decision makers, as well as representatives of the private sector, to explore ways of further promoting trade between the two countries.
Earlier this year, Finland's Centenary Anniversary project 'CodeBus Africa,' was launched in Ghana.
It was replicated in nine other African countries to help promote girls' education in ICT and computer coding.