French President's Dog Pees On Fireplace During On-Camera Meeting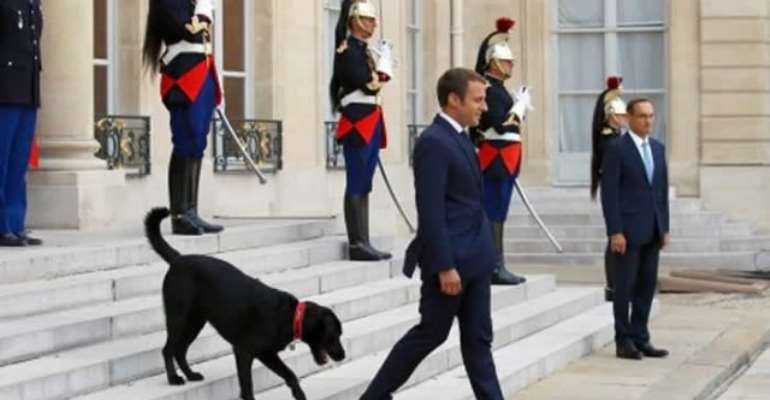 French President Emmanuel Macron's dog upstaged an on-camera meeting at Elysee palace by urinating on the fireplace.
Footage recorded by French TV station TF1 during a meeting between Macron and three junior members of his government captured the moment the president's Labrador mix, Nemo, lifted a leg and peed on the fireplace in the background.
"I wondered what that noise was," Brune Poirson, junior minister for ecology, remarks as the participants take in the scene.
Macron quips the canine has done something "quite exceptional."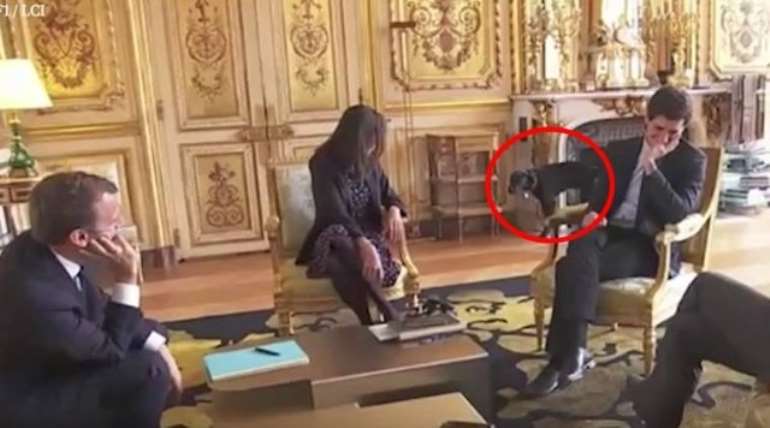 "You've triggered completely unusual behavior in my dog," Macron says.