Liberty Symposium Held At University Of Education, Winneba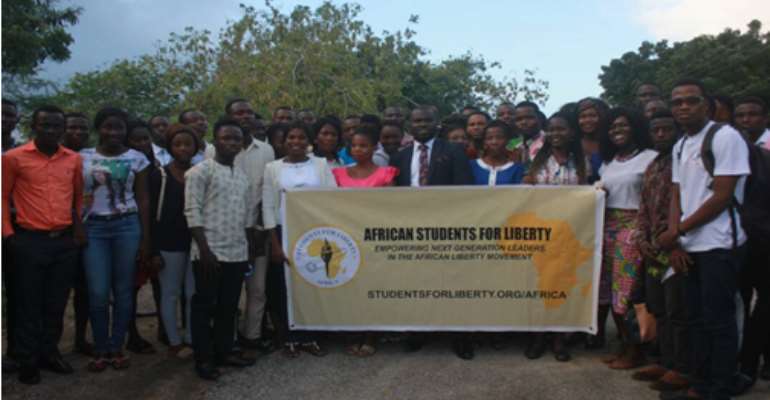 African Students for liberty, a pro liberty student organization in collaboration with the Political Science Students Association ( POSSA ) and Social Studies Students Association of the University of Education, Winneba organised a liberty symposium last Friday on 6th of October, 2017. The event was dubbed "Advancing liberty through education and innovation''.
The event saw a number of speakers from the academia, media, civil societies, and business, educating the students about the ideas of free society, leadership and entrepreneurship. Mr. Eric Darkwa, the president of the political science students association gave the opening speech followed by the Head of the political science department, Dr. Brimah Awaisu Imurana who spoke on the policies and roles of students in advancing freedom.
Mr. Peter Bismark Kwofie of ILAPI Ghana and an educationist, also educated the students about the relevance of libertarian ideas in modern day politics. Jeremiah Buabeng, a renowned motivational speaker and CEO of Buabeng communications also spoke on the need for the students to develop their leadership and entrepreneurship skills for the future.
A number of local coordinators from African students for liberty also spoke to the students about the ideas of liberty. In all 302 students attended the symposium whiles volunteers were raised to start a chapter of African Students for liberty on campus. The program ended successfully with a vote of thanks by Precious Sika, NUGS WOCOM at Winneba .
2017-10-08 211215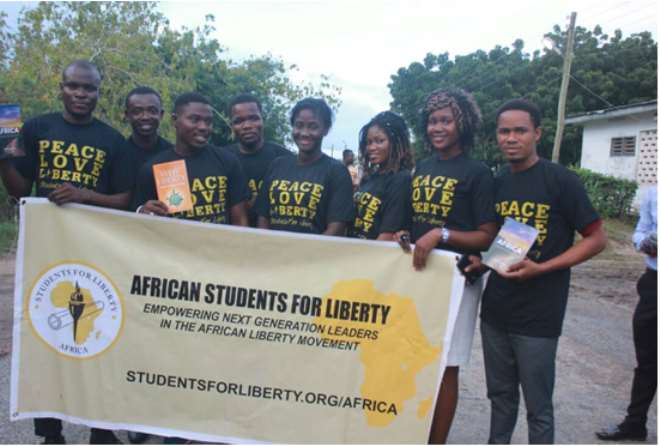 2017-10-08 211110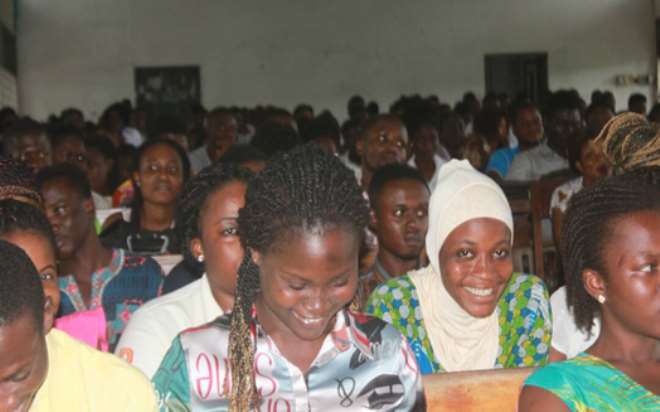 2017-10-08 211256