10 August 2017
|
Opinion/Feature
How Our President, Nana Addo, Could Have Been Assassinated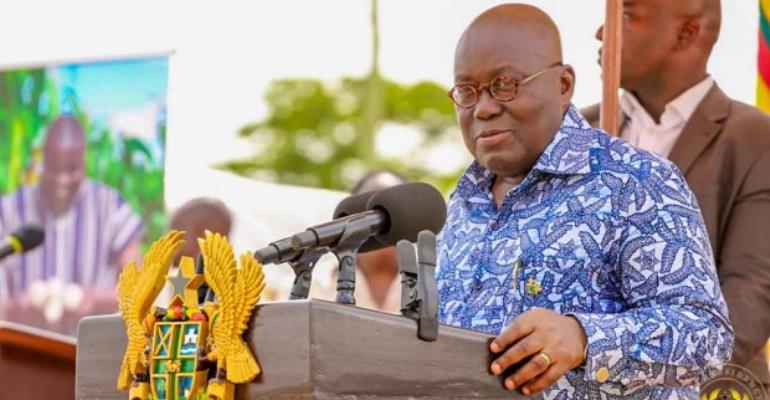 It was a nice atmosphere at the Roman Catholic 'A' park, Bibiani, as the chiefs and town folks welcomed the president on his "Thank You" tour. The presence of the military and the police sent signals of tight security. This was expected, yes!. The first gentleman of the land has to be protected.
I sat behind the clergy, specifically Rev. Father Asare who gave the opening prayer. I had to shake my head in disbelieve as representatives from "DoctorsAct Foundation" followed the representatives of the paramount chief of the Bibiani-Ahnwiaso-Bekwai Traditional Council to go shake hands with the president. To my utmost surprise, the representatives of the said foundation, who according to the Mc. were into helping the sick, walked straight to where the president was seated with their backpacks and side bags, some pressing their phones as they filed onto the stage.
In my spidery forensic head, having run many scenarios about the loopholes in security details around our presidents (past and present) I was very surprised and pointed it out to the priest I was seated with.
What if one of them had a gun in his/her bag?
What if one of the phones was a timer for a bomb in any of the backpacks?
What if any of the "phones" contained an aerosol that could be released to kill target persons on that stage, particularly the president?
Why were they so freely allowed? I could ask all the forensic questions possible, why, where, when, what, who, how, about that scene.
Then again I recall this is Ghana where we are "peaceful" and "united" and "prayerful" so we can play around with security. Maybe I think too much or am just being paranoid because anytime I watch and find these number of loopholes around our head of state, I get on edge. I humbly recommend that we leave no chance in dealing with security issues around our first gentlemen. With what I saw, there is more room for improvement, otherwise the president is vulnerable.
Thanks for reading.