22 July 2017
|
Diaspora (USA)
Tamale Mayor Speaks To Northerners In Atlanta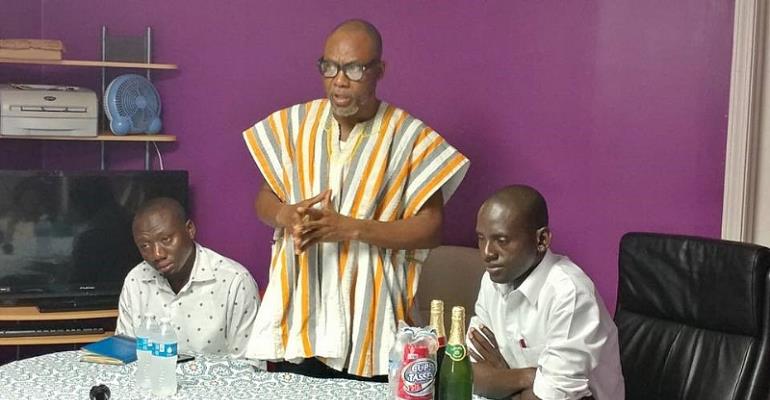 The Mayor of Tamale, Honourable Iddrisu Musah Superior, made a stopover in Atlanta on Sunday July 16, 2017 on his way to Louisville, Kentucky and interacted with the Northern Ghanaian community in Georgia about progress made in Tamale thus far and his future initiatives.
The mayor is currently touring the United States to explore investment opportunities and to resuscitate the Tamale-Louisville sister city relationships which has been left dormant for some time now.
Honorable Musah shared the great progress that he is making in the very short time in the Tamale Metropolis since he assumed office in March. Among others, he has been able to successfully relocate the street vendors and hawkers who have been clogging the main thoroughfare of Tamale. He shared that it was not an easy fete but he was able to accomplish it through mass communication and cooperation between the chiefs, clergy and community leaders.
Honorable Musah seized the opportunity to encourage the Northerners in Georgia to think about home. He urged them to embark on opening businesses in Tamale, if even just a business that employs two or three people. He said through these initiatives, unemployment will be drastically reduced and the economic wellbeing of the people of Tamale will be greatly improved.
Other initiatives that Honorable Musah suggested will be beneficial to Northerners in the diaspora are Build Operate and Transfer (BOT), Renovate, Operate and Transfer (ROT) and Private Public Partnerships (PPP) ventures that he is promoting in Tamale. He encouraged Northerners in Georgia to contact him directly with ideas, suggestions and business interests focusing on the vision outlined.
The president of the Northern Ghana Association of Georgia, Dr. Ali Yallah, commended the mayor for what he has achieved within the very short time in office. He also assured the mayor that the community will discuss his ideas further and come up with an action plan that will be duly communicated.
On his part, the traditional chief of the Northern Ghana Association of Georgia, Chief Bin Issahaku, thanked the mayor for coming to Atlanta to meet with Northern Ghanaians. Chief Bin congratulated Honorable Musah for his unanimous approval by the Tamale Metropolitan Assembly. Chief Bin pointed out that it is very rare, if not impossible; to receive one hundred percent approved by the Tamale Municipal Assembly and that his approval was prove that he is the right person for the right job and thus far he has proven that.
Contributors:
Mr. Shani Mohammed, General Secretary, Association of Northern Ghanaians of Georgia.
Dr. Ali Yallah, President, Association of Northern Ghanaians of Georgia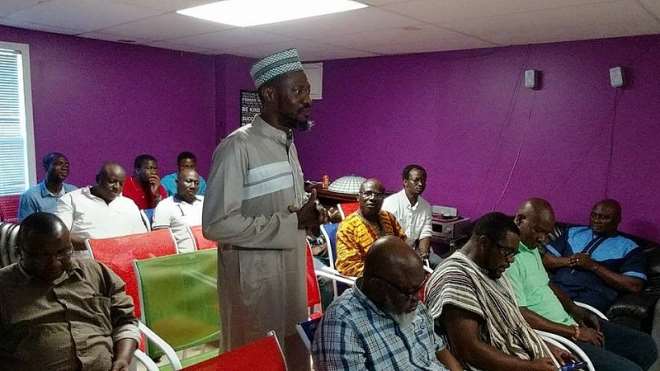 Northerners In Atlanta